Editor's note: Camp Invention is a paid sponsor in the featured section of our 2018 Northwest Arkansas Summer Camps & Activities Guide. This story offers additional information about Camp Invention's summer programming at various local schools as well as contact info.
Camp name: Camp Invention STEM Camps
About Camp Invention at local schools:
Camp Invention's all-new summer program, Fast Forward, shows children that even the wildest and craziest ideas can become reality! Campers in grades K-6 will create a vehicle of the future, design a mechanical robot dog, and build futuristic dream homes. Local educators lead the week of fun, hands-on, STEM activities that encourage children to think big, explore their curiosity, and never give up! Visit campinvention.org or call 800.968.4332 to register.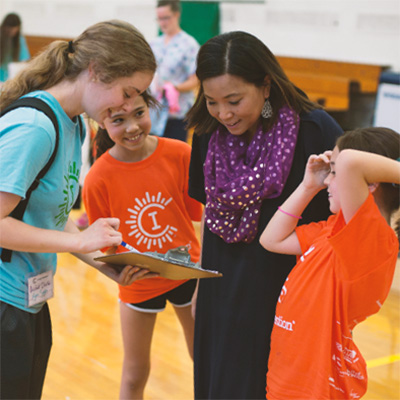 Save $15 by using this code: Use promo code ThinkBig15 to save $15 (expires 5/4).
Addresses of camps in Northwest Arkansas + camp dates:
Holcomb Elementary School
2900 North Salem Road
Fayetteville, AR 72704
June 11 – 15
St. Vincent de Paul School
1315 West Cypress Road
Rogers, AR 72758
June 18 – 22
Butterfield Trail Elementary School
3050 Old Missouri Road
Fayetteville, AR 72703
July 9 – 13
TREC Center for Gifted Education
900 Bella Vista Road
Bentonville, AR 72712
July 23 – 27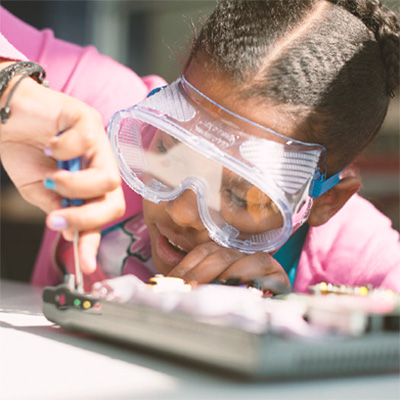 What is a typical day like?
A typical day at Camp Invention is packed with fun, learning, and creativity from start to finish. It goes a little something like this:
Warm Welcome – Check your child in before our Camp Director kicks off a day of fun!
Team Work makes the Dream Work – Campers gather with other young inventors in the making at Base Camp, as they meet with our Leadership Interns.
Mind-full Mornings – Led by a certified local instructor, your child completes two creative challenges (or modules) before lunch — with a healthy snack to keep their minds moving.
Lunch Break – While half our campers eat, the other half refuel with some well-deserved playtime outside or in the gym. Then they switch!
Amazing Afternoon – Time for two more challenging modules that will inspire your child's imagination.
Report Back to Base Camp – Our campers regroup with their Leadership Interns to focus on problem-solving — crucial for future inventing (and everyday life).
Sign Out – Be prepared for lots of updates from your child about how much fun they had at Camp Invention!
Phone number for more information: 800.968.4332
Age group served: Ages 5 – 12/grades K-6
Cost: $225
CLICK HERE to visit the Camp Invention website for more info!