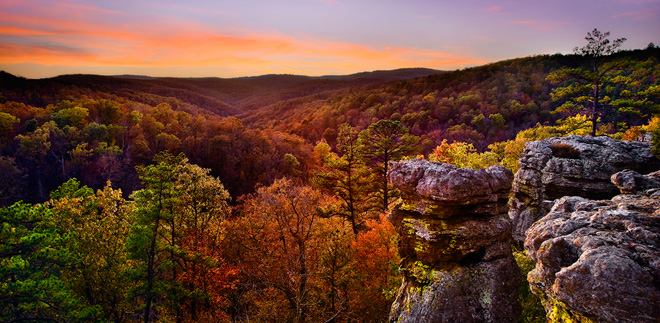 How often do you really take time to refresh your spirit and renew your mind? If that sentence makes you sigh, you might enjoy a retreat coming up the first weekend in October called Captivating Heart. It's going to be held at the awesome New Life Ranch just outside of NWA in Colcord, Oklahoma.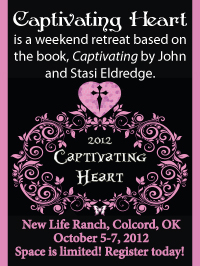 In fact, this event sounds amazing. Today is the last day to take advantage of the early-bird rate and the organizers are also offering nwaMotherlode readers a special promo code for additional savings. Use the code MOMS for additional $20 off registration! (Which is a total savings of $50 if you register before midnight TONIGHT! You'll still receive the $20 savings after Sept. 1, though.) Register online at www.captivatingheart.com/events or give them a call and you can be registered by phone.  They'll also answer any questions you might have, although we've tried to cover some of the ones we had about the event below.
(Also note: There are a limited number of partial scholarships available. Email info@captivatingheart.com for more information.)
We asked organizers a few in-depth questions about the retreat, since we know it can be intimidating to try something new:
Why is the retreat called Captivating Heart?
It's called Captivating Heart in some part to because the core message comes from the book, Captivating, by John and Stasi Eldredge and the event is patterned after Stasi's Captivating retreats held in Colorado.  But deeper than that, the over-arching message of this retreat is that women bear the image of God in their hearts and core desires in a way that is uniquely and wonderfully feminine. This weekend is about learning to unveil the beauty we have to offer as women and about working through the challenges and wounds that women are faced with in this world.  Each woman bears the image of God in a unique and captivating way….in her feminine heart.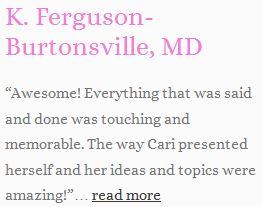 Tell us about the women who are attending and who might enjoy it:
This retreat is for any woman who is seeking to find herself. If you have ever wondered what your purpose is or whether you have something to offer this world, this retreat is for you. If you are woman who needs to understand why life seems so hard sometimes, this retreat is for you.  If you have ever felt you aren't beautiful or loved or pursued or wanted, this retreat is for you.  If you are busy, tired and running around like a crazy woman, and just need a break, well, this weekend is for you, too.  This weekend has a little something for everyone…some adventure, the option to spend time in nature, movie clips, motivating speakers, fellowship…The message will appeal to women in all walks of life, in all seasons of life: mothers, grandmothers, single women, wives, sisters, daughters…if you are a woman, you should come!
What if I've never been to anything like this before?
Awesome! We hope that this experience IS different from anything you have ever been to before!  But we do know how scary your first time at anything can be, so we would love to answer questions and talk you through the weekend's agenda so you feel more comfortable.
What can I expect from the weekend?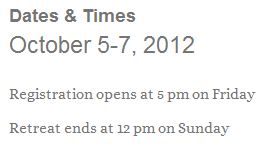 Fun, fellowship with others and with God, and a new outlook on your heart. There will be free time with optional adventure activities like trail riding, ropes courses, hiking, canoeing and kayaking. You can expect motivating speakers who will share scripture, life experiences, and movie clips with you. There will be beautiful moments of personal reflection time.  All set in this amazing, peaceful, and utterly captivating environment at New Life Ranch. What you shouldn't expect is a "formula" for how to be a better Christian…we think comparisons can be soul-killing…this is about finding yourself, finding your God and learning how to walk in that everyday.
Who is sponsoring the event and how can I learn more about them?
Strings Attached Ministries is the sponsoring ministry for this event.  You can find out more about Strings Attached at www.stringsattachedministries.com.  The Captivating Heart team is made up of women from all over the United States.  You can learn more about them at www.captivatingheart.com.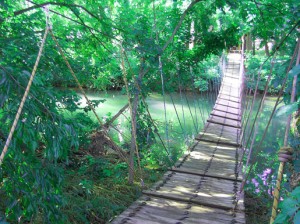 Do I need to be any certain religion to attend?
No. There is no religious background required, however, the core message of Captivating Heart is that we are created in the image of God.  We will be sharing scripture from the Christian Bible and the message is based in that tradition. We welcome women from all faiths and traditions to come and hear about God's design for their heart.
What are the benefits of attending a retreat like Captivating Heart?
For me, this retreat is about gaining a deeper understanding of our own hearts and desires. It is about throwing off the labels that wound us and hold us back and learning about God's infinite love for His daughters.  Relationships will be built, rest and refreshment will be gained, and a deeper understanding of God's love and relationship with Him are all benefits you can expect from this experience.