By Andrea Douglas, nwaMotherlode Beauty Editor and Northwest Arkansas mama of 3
Hello, fellow survivors! The fall of 2021 is certainly not shaping up to be the "back to normal" phase of life we were hoping for but I'm not going down without a fight. After being cooped up in our houses for months last year, I will follow whatever rules someone asks of me to get back to Homegoods, Hobby Lobby, etc.
Unfortunately, with the obvious health benefits of wearing masks, our regular beauty routines may have taken a hit. I personally choose to go makeup free 90% of the time. I'm not sure if I owe this to the casualness of quarantine or being over 40 and having zero flips to give. But it is still fun to get dolled up for special occasions and nothing is worse than perfecting your palette and then having it ruined by putting on a mask. Or, if you're a daily makeup wearer, being fed up with clogged pores and breakouts reminiscent of your teen years.
Now is a perfect time to experiment with lighter formulas, like a tinted BB cream for the lower half of your face instead of heavy foundation, or a moisturizing chapstick or gloss instead of a heavier lipstick. Here are some other tips to try until we come out on the other side of the crazy.
Wash your mask: Masks should be washed after every wear and, since I don't own a laundry service, we have stocked up on both cute and functional masks. (You can also know get the more protective N95 and KN95 masks online. Just be sure to check to make sure they're legit.) Because they are worn for such long hours and so close to your skin, you also need to make sure you are using detergent that is low or free of scents and chemicals for reusable masks.
Unfortunately, the milder cleansers don't always cut it when it comes to removing stubborn makeup or lipstick stains. Pre-treat your masks with your favorite foaming makeup remover, or you can use a grease cutting soap like Dawn to help break up the heavier oil based foundations. I use dawn for my makeup brushes with great results. Thankfully, any stubborn make-up stains will only be visible on the inside of your mask but you do want to make sure you aren't accidentally building up acne-causing bacteria.
Back to the basics: Now is not the time to be loading on harsh acne treatments and retinols. Your mask is already causing irregular friction and additional chemicals being trapped inside the moist environment isn't going to help. Cetaphil and CeraVe have both been recommended for years as a gentle face cleanser for sensitive skin.
Don't over moisturize: Although moisturizing is vital to maintaining clear, healthy pores, stick to a light day cream or moisturizing serum. I am head over heels for this Equate Say Hello to Hydrated Skin facial serum for under $5. It leaves behind no oily residue or obnoxious scent for you to be trapped with inside your mask.
Keep makeup where it belongs: I have definitely preached to you guys about setting sprays before, but if you ignored me in the past, now is the time to reconsider. Maybelline Facestudio Lasting Fix Makeup Setting Spray is dermatologist and allergy-tested for sensitive skin and super affordable. If there is a silver lining to 2020 (which, there has to be, right?) is that maybe I can convince you if the wonder that is setting sprays.
Don't forget your Mask: No, not that mask, the awesome one that leaves your skin glowy and fresh. SInce we're all basically addicted to online shopping now anyway, it's the perfect time to pick up a pack of sheet masks to pamper yourself with. Korean skincare lines are really hard to beat when you want regular treatments without breaking the bank. Try the Celavi Collagen Facial Mask pack for a great variety to play with.
Spot treatment: Unfortunately, being cooped up behind a face mask all day is going to cause unavoidable skin issues. If
cystic acne begins to erupt, you may want to see a dermatologist for a prescription solution or try over the counter remedies like Differin. I will also recommend again the Rael Beauty Miracle Patch for occasional spots. I ran several errands the other day while wearing one that I forgot was even there because they are so comfortable. When I got home and realized what I had done, I was saved from embarrassment by the fact that it was hidden by my mask the whole time. Another 2020 win!
For now, masks are a way of life until the Delta variant is under control. I love you all and want you to be healthy, so I will wear mine proudly with only mild grumbling. Really the worst part about wearing a mask in public is the newfound knowledge that when I can't awkwardly smile at strangers, I will wink. Yes, people, it turns out I've been a closet winker this whole time and just needed a pandemic to finally let it out.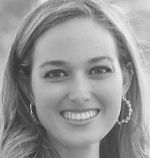 Got a beauty or hair question for Andi? Send it to us so she can write about that topic in an upcoming Beauty Buzz. Email it to mamas[at]nwamotherlode[dot]com. Click here to read more beauty posts by Andi.