By Andrea Douglas, nwaMotherlode Beauty Editor and mama of 3
The heat is on! Literally, it finally got cold enough to kick the heaters on in the house, and then turn them off, then on, then off… isn't fall lovely in the South? Regardless of how often you're having to turn on the fire or crank up the heat, the drying effects of all that hot air have probably already begun.
One area that tends to get neglected and abused as winter approaches is the tender skin on your lips. I find this particularly problematic since the weather is still nice enough to exercise outside, where cold winds bombard your face. Then when you come inside to the dry heat of your home, it makes a perfect environment for chapped, cracked lips. Ouch!
Maybe I just had a long weekend and feel like being pampered but this apple lime Laneige Lip Sleeping Mask looks amazingly refreshing, and I can't wait to try it myself. Used overnight, it exfoliates and softens your lips. You can also use it during the day to refresh a dry matte lipstick.
For basic, unflavored dry skin care, it's hard to beat Aquaphor. It's fragrance free so it's ideal for sensitive skin or kids. We buy this by the tub, but having a pocket-sized tube to carry around is so convenient.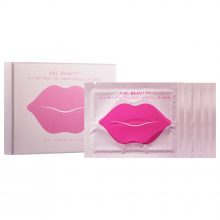 With the holidays approaching, special events like family photos and office parties are going to start piling up. If you want to treat yourself to a little extra push for your pucker, the KNC Beauty All Natural Collagen Infused Lip Mask will plump and soften your lips. Emma Stone made this mask popular when she posted a silly selfie of herself preparing for the Golden Globes while wearing the jelly like lip-shaped mask.
All of these products are most effective when they are able to really penetrate the skin. Dry, flaky lips can hamper that, so prep your lips first by exfoliating them with a diy lip scrub. Mix 1 teaspoon of honey with 2 teaspoons of sugar and gently massage into your lips and let sit for 10 minutes. Remove with a gentle cloth, and your lips should be kissably smooth.
After an unseasonably hot fall, I wish we could have had a few more mild days before transitioning straight to winter, but I'm going to embrace it with my favorite comfy sweater and hope for a decent snowfall the year. Just remember to moisturize, and keep your house well stocked with wine, in case of a snow day emergency of course.
Happy November, Mamas!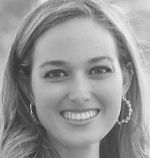 Got a beauty or hair question for Andi? Send it to us so she can write about that topic in an upcoming Beauty Buzz. Email it to mamas[at]nwamotherlode[dot]com. Click here to read more beauty posts by Andi.