By Andi Douglas, nwaMotherlode.com beauty editor
Dry skin is a nuisance for anyone, especially in the winter when we cover ourselves in scratchy, wool outerwear and then come inside to the welcome, but, very dry heat.
If you aren't exfoliating properly, those little flakes of skin that go flying with your touch (I know, yuck, sorry) will clog your delicate pores, causing breakouts and just make you itch like crazy.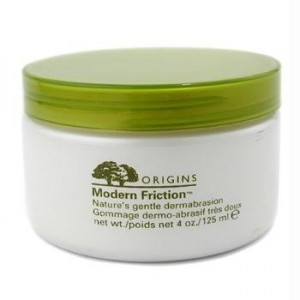 Since I suffer from dry skin, even in the best climates, winter can get quite embarrassing. I've had friends recommend microdermabrasion to help, but since I am a typical mommy-martyr, I am reluctant to spend the money and time on myself. I have settled on over-the-counter products like Origins Modern Friction Nature's Gentle Dermabrasion scrub, which promises similar results.
I was very happy with the results but wanted something for everyday use. I can never keep the tiny granules out of my hairline, so I only use scrubs on my face when I am washing my hair. I am a huge fan of facial wipes for the convenience of cleaning my face in bed, so when I saw the Equate Micro Dermabrasion Exfoliating Cleansing Towlettes, I had to give them a try.
When I opened them I thought it was hilarious that they were basically the same wipes I always use but one side of the clothe was covered in raised dots (like minky fabric). That's when I realized that the term "microdermabrasion" could include everything from actual surgical procedures to my daughter's grubby blankie. Ah, more research was needed, surely.
Microdermabrasion is the less invasive grandson of dermabrasion, a surgical skin planing method of removing the top and mid-level layers of skin and require a general anesthetic. Microderm can be performed by non-physician personnel and untrained individuals in their homes and is a procedure to help exfoliate or temporarily remove a few of the top layers of skin.
It's like brushing your teeth and removing the top layers of plaque and debris for a temporary result. It helps reduce the after effects of sun exposure and minimizes wrinkles, fine lines and shallow acne scars. A typical microderm machine combines the use of a fine abrasive tip or crystals and a vacuum suction to pull up the skin to be treated and remove the crystal particles and dead skin cells.
The procedure has been described as the feeling of a cat licking your skin — a rough but gentle texture. This completely ooks me out, but hey, maybe you're a cat lover.
Since microdermabrasion is almost always considered a cosmetic procedure, insurance most likely will not cover the cost, which averages $100-$200 per session in-office. New home units are available for $150-$300 but are generally weaker than a professional treatment. There are also many microderm creams available ranging from $10-$100, but since this is a consumable resource, it may be worth it to invest in the longer lasting machine.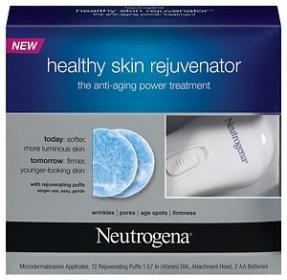 If you want to start out with a cream, look for one that contains aluminum oxide crystals or other sand-like debris that manually exfoliate the skin. One kit that has received good reviews and I am going to try myself is Neutrogena's Healthy Skin Rejuvenator for around $35.
I also have noticed that professional products advertise as microdermabrasion (one word and the correct spelling), whilst my cheapy face wipes say Micro Dermabrasion (two words). I can't say anything definitive about the difference but I will definitely be looking for the distinction on my next shopping trip.
FYI: The FDA classifies microdermabrasion as a Class 1 medical device, which means it can be sold without any demonstration of clinical efficacy and can be operated without medical supervision. With over 100 different machines on the market, buyer beware! Get referrals if you are planning on having it done at a clinic or spa and do lots of research before buying an in-home device.
Whew, that is the most scientific information my poor brain has had to handle in a long time…yes, that makes me sad, too.

Have a question for Andi, beauty blogger and fellow mama? Andi welcomes your questions and feedback to Beauty Buzz. E-mail her at mamas@nwaMotherlode.com.