By Andi Douglas, nwaMotherlode Beauty Editor and mama of 3
I don't want anyone to panic…but there is one week until Christmas Eve. I SAID DON"T PANIC! Okay, there's a chance I'm the one panicking.
But it's not my fault! Has anyone else ever had to buy for a 14-year-old boy that has zero interests? It's the worst age because he's too young for older teen things and too old for toys. We have the big gifts done but the stocking stuffers… I'm totally stumped. That leaves me wandering the aisles vicariously shopping for teen girls, and do I have a lot of ideas!
There are certain beauty essentials that have to be regularly replaced but we tend to forget about. Santa is the best at knowing just what you need.
Beauty Blenders: These are a favorite tool amongst Vloggers and have skyrocketed as a beauty necessity in the past few years. Unfortunately they are difficult to clean properly and it's best to replace them often to prevent bacteria growth and subsequent breakouts. These started out as a pricey investment tool, but people soon realized that no matter the cost, they didn't last long. You can buy them in bulk on Amazon for a bargain price now.
Makeup Brush cleanser: A silicone pad for scrubbing like this one from Ulta and a cleaning solution like EcoTool Makeup Brush Cleansing Shampoo can make any brush feel like new again. Or for a bigger gift this electric brush cleanser is speedy and cute and going right on my Wish List.
Mascara: Should be replaced every 3-6 months! So Christmas, Easter, Back to School…perfect schedule! Do a little sleuthing to find their favorite or take a look at my list of favorite bargain mascaras.
Face Masks: I had a horrible fright the other night when getting ready for an office Christmas party and realized I had finally run out of my stash of favorite face masks! Luckily, I had stashed some away to give my sister as a gift, so good news for me, not so much for her. The bulk sets on Amazon like the Celavi Collagen Face Mask are a perfect buy if you need to fill multiple stockings.
Pimple Patches: This is risky and you better really know your audience, but nothing says Christmas Miracle like a pimple disappearing in one night. These are the ones I use and may sometimes sneak onto a sleeping teen. I mean the Elf on the Shelf does that, of course.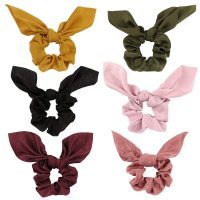 Hair ties: I mean, always, yes, more hair ties. We are currently down to our last three, and it's prison rules at this point. Santa better do us right.
Of course, filling a stocking is a breeze if you're lucky enough to have a Vsco girl in your house. Scrunchies, Hydroflasks, and the absolutely necessary stickers to decorate it, a seashell necklace, and friendship bracelets. The stocking pretty much fills itself. A little off-topic but Lego Friends has a Turtle Rescue Mission set if you have a tween Vsco girl to shop for. Oh, and reusable straws of course. And you might want to slip a straw cleaning tool in there with it, too.
It's crunch time for all of Santa's Helpers, but the good news is there's still time for Prime delivery! And Wine delivery, ha ha, wink wink…seriously I need a drink.
Happy Happy Holiday, Mamas!!!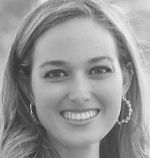 Got a beauty or hair question for Andi? Send it to us so she can write about that topic in an upcoming Beauty Buzz. Email it to mamas[at]nwamotherlode[dot]com. Click here to read more beauty posts by Andi.