By Andi Douglas, nwaMotherlode Beauty Editor and mama of 3
Although everyone loves a good splurge, January is usually a month where we're tightening our purse strings and trying not to think about the pile o' junk that came into our house last month. If anyone has a creative way to upcycle Pez dispensers into the newest farmhouse decor, I'm very interested.
While I spent the last two months thoughtfully buying for others (which I truly enjoy), I was neglecting my own dwindling beauty stash. Thankfully, 2020 is bringing with it a slew of new beauty products focused on eco-friendly advances and new ideas to increase your beautifying options.
Dove Care Between Washes dry shampoo wipes are a new dry shampoo option, especially if you need to sop up extra oil in public places. No one in your office or the gym locker room wants to walk through a cloud of aerosol. It's not available until mid-January but I was too excited by the idea to wait before I told you about it.
Speaking of aerosol, Tresemme Pro Pure Invisible Styler is water-based and uses an air pump for dispensing for a more eco-friendly way to pump up your style.
CeraVe has long been a staple amongst dermatology recs for its affordable and gentle formulas, so the new Retinol Face Serum is a very exciting addition to the line for anyone looking for brighter, clearer skin or help minimizing past acne scars.
While I'm researching new products, a lot of things catch my attention, and sometimes that can be as simple as really pretty packaging, like the Pantene Paraben Free Mist Behaving Dry Conditioner. So I was very happy to see it was more than just a pretty face; the sulfate and paraben-free formula is the Cathy to dry shampoo's Patty, moisturizing dry, frizzy hair between washes. Also, I just got the "mist behaving" pun. Slow clap, Pantene, slow clap.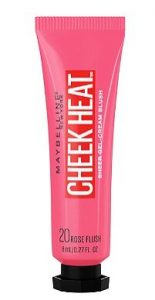 I've been secretly coveting Glossier's best selling Cloud Paint for a while now but was reluctant to spend that much on a product I may not like. Thankfully, Maybelline Cheek Heat Gel Cream Blush has arrived as a viable dupe. You apply the gel-based color with your fingertips, heating up the gel in the process and adding a more natural and dewey result versus a traditional powder blush.
As the heat goes on in the house, the moisture gets sucked right out of our skin and hair. For curly-haired girls with already dry tresses, that means hat season is amongst us. However, the right products can help replenish your dehydrated do, like the new hair care line from Emerge. The nourishing products are free of pretty much everything (parabens, sulfates, propylparabens, silicone, etc.) except moisture. The Smooth Mover Moisturizing conditioner can even be used for co-washing, the popular curly girl method of skipping shampoo entirely or shampooing second.
I don't know about you but I feel like I've reached a point where my skin is so dry that it can't even absorb lotion, like pouring a glass of water on dry desert sand, it just floats on the surface.  That's where an oil-based moisturizer like Neutrogena Sheer Oil-lotion helps break past the barrier with its smooth, hydrating formula.
As an allergy sufferer, finding more and more products that are paying attention to what goes into them (and not just the end result) is very exciting. Finding them at a reasonable price is like a whole new holiday… Cheapskate-giving or something. I hope the new year finds you well, motivated and finding something new, even if it's just a great new show to binge while you have some much deserved me time. Happy 2020, Mamas!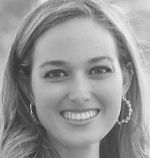 Got a beauty or hair question for Andi? Send it to us so she can write about that topic in an upcoming Beauty Buzz. Email it to mamas[at]nwamotherlode[dot]com. Click here to read more beauty posts by Andi.