By Andi Douglas, mama of 3 and nwaMotherlode.com beauty editor
I love my warm, cozy bed. A love so deep that it can only be rivaled by my love for my pillow.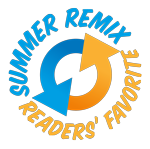 I actually hated this pillow when my husband first stole it from his parents' house. It was too dense and had a funky smell and I insisted it be kept as far away from me as possible. But like any classic romantic comedy, we had our meet-cute one night and the rest is history.
The perfect combo of this underdog pillow and my bed means that I will do just about anything to stay in bed in the mornings. I am baffled by people who get up before dawn to wash, dry, and curl their hair. You know sleep's a thing, right?

Because of my ambition to stay in bed (sounds much better than laziness) I have found multiple ways to stretch a blowout. The added benefit: skipping a few days between washes is much healthier for your tresses than a daily rinse, lather, repeat. Not only can shampoo and hot showers be drying but added use of heated styling tools will definitely contribute to split ends.
The use of dry shampoo is largely touted in the beauty world, so you have probably tried it before. Unfortunately, the wrong kind can leave you with heavy locks and a flaky scalp and would scare anyone off for life, especially brunettes.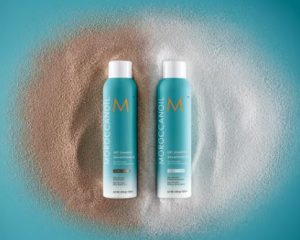 Luckily, Morroccan oil has released a dry shampoo for both brunettes and blondes, each formulated for the specific hair tone, to rave reviews. If you're in a pinch, I've had better luck with a sprinkling of baby powder and then a shot of cool air with my blow dryer than with untested dry shampoos.
The disappointing truth for all you dry shampoo addicts is that too much use can clog up your hair follicles and lead to dull locks and, at the worst, hair loss. Yikes. The good news is, there is a way to keep indulging and protect your scalp.
Just like the skin on your face, your scalp will benefit from regular exfoliating. Rather the culprit be dry shampoo, dry winter skin or dandruff, exfoliating your scalp will stimulate hair growth and give your hair more lift. I am plagued with dry skin on a good day and can't wait to add this step to my hair care regimen. Most products I found are sadly on the pricey side, but should last a while since they only need to be used once a week.

ALTERNA Caviar Clinical Exfoliating Scalp Facial (Sephora, $36) is a clear standout with its bristled applicator that provides a heavenly scalp massage. The use of caviar and fruit extracts will leave your hair feeling nourished instead of dried out.
Philip Kingsley Exfoliating Scalp Mask is surprisingly odorless and non-abrasive for a product containing salicylic acid. It will leave you flake free with younger looking hair. Although this appeared to be a cheaper option, I had trouble finding a consistent price from a familiar website (Amazon ranged from $11-$30).
If anyone finds this brand locally, please let me know in the comments.
Another interesting innovation for scalp health is a copper bristled brush. Goody Styling Therapy Copper hairbrush (Target, $10-$11) is available in two different sizes to cater to different hair lengths and gently massages your scalp to minimize flakes and build up.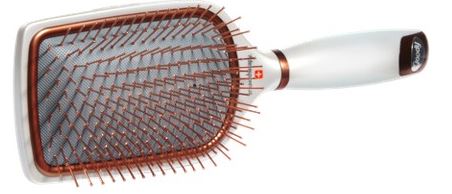 Now that your scalp is squeaky clean, there are a few simple changes you can make to prolong a blow-out:
Try not to touch your hair or fuss with it much. The oils from your hands will quickly weigh your tresses down. The same with brushing as it will drag the oils from your scalp all the way to the ends of your hair. I actually use a hair pick or comb if my hair is not too tangled to smooth my hair and only in the morning and at night. This also helps maintain any styling so I don't have to use my hot curling iron as often.
Avoid putting your hair in a ponytail or bun as long as possible. The weight of your hair concentrated like that will make your hair look flatter and greasier. If it still falls flat, add some bounce by curling your hair away from your face.
If you can't stand it and have to pull your hair up at night, fish out your old scrunchies or use crease minimizing hair ties that you can find pretty much anywhere now.
If frizz is what plagues you, try sleeping on a satin pillowcase or sleeping in braids for the curly haired crew. Also, just lightly wetting your hair will reactivate any products you already applied and takes much less time to dry than a full wash.
If you need to eke out just one more day, never underestimate a strategic braid, which are still going strong in the fashion world.
And finally, when you really, really should have washed the day before, put on a cute hat! Do a combo hat and braid and you just bought yourself one more day of sleeping in.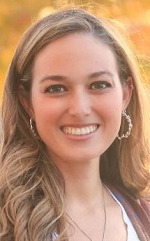 Andi Douglas is a mama of three and loves to play with makeup and other beauty supplies. She likes to try new products and services in the name of beauty editor here at nwaMotherlode.