Dear Amy,
I really need some new makeup, but going to the department store and spending a few hundred bucks isn't in my budget. Can you recommend some good, less expensive alternatives?
Dear Beauty Budget,
It's surprising just how much we're willing to spend on beauty products. Add up the cost of everything in your makeup bag and you'd probably have enough for a pre-owned minivan! Not to worry – there are so many terrific finds at the drug store. Here are some of my favorites: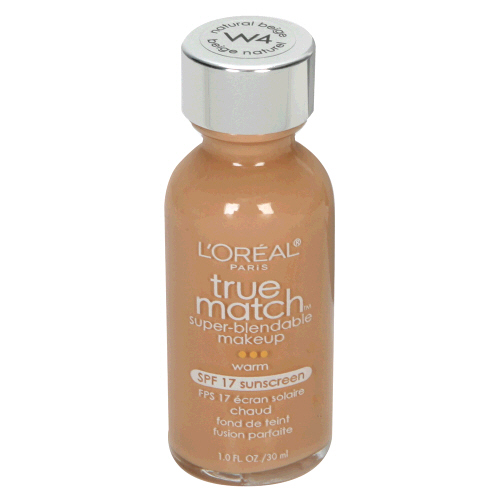 Liquid foundation – L'Oreal True Match Super Blendable Makeup SPF 17: There are so many shades to chose from and you can often find this on sale for less than $10.
Also, try Sally Hansen Natural Beauty inspired by Carmindy Your Skin Makeup: This is a new line from the fabulous makeup artist on TLC's "What Not to Wear." It isn't easy to find — I had to look at three stores to find it, but this is a terrific foundation!! I love that it comes in a glass bottle with a pump.
Powder foundation – Prestige Multi-task Wet/Dry Powder Foundation: This is a great, lightweight powder to brush on when you're in a hurry and need to look polished.
Concealer – Maybelline Instant Age Rewind Double Face Protector: This little gem has a concealer on one end and a highlighter on the other. The concealer really covers and the highlighter is a pretty, soft pink shimmer.
Loose powder – Jane Translucent Loose Staying Powder: Okay, the packaging is not the best, but it's only $3!!! And it's every bit as good as some $40-plus powders I've tried.
Pressed powder – NYC Smooth Skin Pressed Face Powder: This finely milled, silky powder was $1.74 at Target. Can you believe that?
Eyeshadow – Rimmel Special Eyes Duo Eyeshadow: There are some really pretty colors here for about $4.
Eyeliner – Jane Be Pure Mineral Gel Eyeliner: My new favorite eyeliner! It comes in a little pot with a good-quality brush. It's easy to apply and lasts all day.
Mascara – Maybelline Full n' Soft, Cover Girl Lash Blast, L'Oreal Lash Architect: There is no reason in the world to buy mascara at the department store. All of these are exceptional.
Blush – Jane Blushing Cheeks Blush: The colors are beautiful and some have a really pretty soft shimmer that look great for evening makeup.
Bronzer – Wet n' Wild Ultimate Bronzing Powder: This bronzer has the prettiest, most realistic bronze color of any I've ever used.
Lipstick – Cover Girl, L'Oreal, Revlon and Rimmel all have good options and a huge range of colors.
Lip gloss – Neutrogena MoistureShine Gloss: The colors are beautiful and this gloss feels great on – not too sticky or goopy.
One of the best things about these products is that you can almost always find them on sale. Walgreens and CVS regularly have "buy one, get one free" or "buy one, get one 50% off" sales. And don't forget that you can always return a product, even if it's been opened and used, as long as you have your sales receipt. Happy shopping!
Attention beauty buzz readers: Amy wants your feedback and your recommendations on the cheap beauty stuff you love. Click on the word "comment" below to post them on the site or just send Amy an e-mail at mamas@nwaMotherlode.com.