By Andi Douglas, nwaMotherlode beauty editor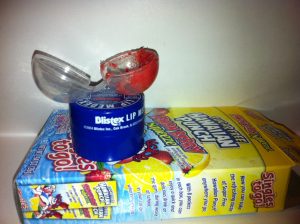 The only thing better than finding a new product you love, is finding one that is under $4!
I'm sure I have mentioned my codependent relationship with Lip Medex; I need it to survive and it needs me to keep it in business. The point is, no matter how many different lipsticks and glosses I try, I always end up putting my Lip Medex on top, which nullifies the color. So, when I saw an ad for Maybelline's Tinted Lip Balm SPF 20, I thought it looked promising as an alternative.
I stumbled upon a BOGO ½ off sale at Walgreen's, so I decided to try two different colors (so cheap, love it!) and went with Cherry Me, a bright reddish-pink hue, and Grape Vine, more of a plum color.
First of all, they both smell delicious but with little taste so I'm not tempted to lick my lips (yes, I'm a child and can't resist). The Cherry Me resulted in a really fun pink color but was a little bright for me. However, in a pinch one day I put some on my cheeks and rubbed it in for a 7 second make up job, and loved the natural, rosy glow I ended up with.
Grape Vine complemented my natural lip color beautifully and has even replaced my lipstick for evenings when I try harder. I just put on a couple of extra coats so the color is more saturated.
I have also discovered that Lexi, my almost 3-year-old, will relinquish her pacifier if I let her wear mommy's lipstick, so I can put a little dab of the subtle color on and you can't tell but she feels very special.
Now, I've been down this road before, and it usually ends with me being weak and going back to my Lip Medex. I saw a DIY lip stain on Pinterest by Cara of Maskcara using Hawaiian Punch Lemon Berry Squeeze Drink Mix and Vaseline and decided to try it out using Lip Medex instead.
I mixed one packet of Lemon Berry mix with a little water until dissolved, then added it to a glob of my Lip Medex. I used a Squinky ball to hold the mixture since that is what I had handy and I didn't want to use a whole tub of Lip Medex in case I didn't like it.
The color was pretty light; I can see it being much more effective if you have very pale lips, but it didn't make much difference on mine.
Cara warns that it will tingle at first as the lemon reacts with your lips and plumps them up, and I am here to say, she wasn't kiddin'. I had about 30 seconds where I almost panicked and wiped it off but it passed almost as quickly as it started and the result was more color than Lip Medex alone and I still had the cool, tingling sensation that I crave.
I realize this post ended up sounding a little obsessed, but I would like to point out that when my lips started feeling a little parched (since I've been eating pretzels the whole time I wrote this) I put on my Baby Lips instead of the Lip Medex that was sitting right by me…see, I don't have a problem. I can stop if I want to. Maybe. For now.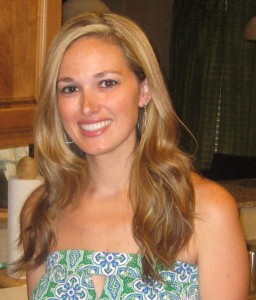 Have a question for Andi, beauty blogger and fellow mama of three? Andi welcomes your questions and feedback to Beauty Buzz. E-mail her at mamas@nwaMotherlode.com.