By Andi Douglas, nwaMotherlode.com beauty editor and mama of 3
Recently, I came across a Pin entitled "Not New Year, New You, but New Year, New Do!" and I thought: What a fun, positive way to jump-start your New Year's resolutions.
Unfortunately, the Pin led to a slideshow of the most ridiculous, unwearable hairstyles I've seen outside of New York Fashion Week.
But I still love the concept and wanted to encourage everyone to mix it up as we enter 2016. Nothing gives you more confidence than a great haircut, and confidence gives you energy; energy you can parlay into one of your other resolutions that have, honestly, been on your list since 2006.
Cut your hair, girl!
If that seems intense it's because I am trying to convince myself. I have had really long hair for a few years now. People comment on it, ask if I have extensions, bemoan their inability to grow long hair, want to play with it (okay, that's a 6-year-old, but still).
So, I think I can't cut it…what a waste! But I am bored to death with the hour and a half process of drying, straightening, curling and then ending up with the same freaking style day after day.
The super-popular, ain't goin' nowhere "lob", or the long bob, is a great way to maintain some length while removing a lot of bulk (ie: drying time). Like a traditional bob, a lob is cut slightly shorter in the back than the front to allow for more swing but is usually shoulder length or longer so you can still add plenty of long layers.
Megan Fox's transformative chop is my current inspiration, you know, since we are basically twins. Don't you love it: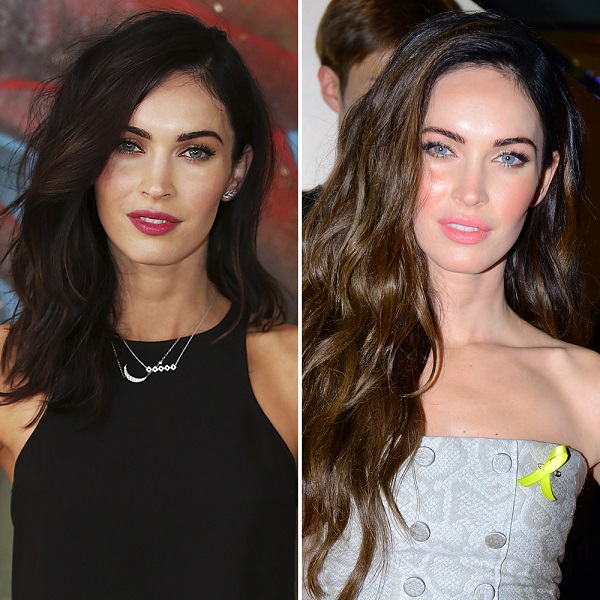 There is nothing more chic or confident than a pixie hair cut. I loooove them. Can't do it myself because I'm a big chicken but develop major girl crushes on anyone who can pull it off. Get one of the many apps available for "trying on" a hairstyle and experiment a little. My dad got us one of these programs for the computer once and I remember putting in an actual disc and scanning in a photo.
When we put my mom's hairstyle on my sister we all screamed because they looked identical and that's the last time we used it. But I digress; remember, hair grows…nothing is permanent, so go for it.
If you have gone short before and are stuck in that crappy in-between stage, take a page from Kaley Cuoco's book, as described in this Glamour article, and regularly trim the back until the front has a chance to catch up…No mullets, please. Also, adding texture will help camouflage and wonky layers.
If you are happy with your length or still waiting for it to grow, nothing makes an instant impact like a new color. I have done everything from dark brunette to blonde, to the dreaded 90s streaks and even a brief period where my hair was hot pink and my mom made me wear a hat when I was home.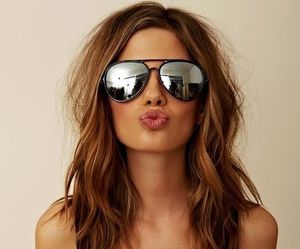 I have finally landed on the flattering and easy to maintain "bronde", a combo of brown and blonde (clever). Basically, this is achieved with golden highlights over my naturally brown hair. I think it is a cousin of what we used to call "dirty blonde" but has a much better ring to it.
Bronde gives the brightness that is so appealing in blonde highlights but without the headache of drastic roots.
I can not stop staring at people with multicolored, alternatively hued, rainbow (whatever you want to call it) hair.
To the woman at preschool drop off with purple hair: I am so sorry for ogling you. I think your hair is beautiful and have always, always wanted blue or purple hair. It does not fit my life style, my upbringing, my husband…it will never happen so I resign myself to hair envy voyeurism.
I am inching my way toward a couple of modestly placed colored extensions which are a great alternative for anyone looking to dip their toe into the rainbow colored hair fad. Because of their popularity, most salons have them available or you can buy your own at stores like Sally Beauty Supply.
If you decide to go for it and dye your hair, be warned. Dark hair will not show the color without bleaching it first, and that can damage your hair and you would have to wait several weeks before correcting it, if you choose.
For the blondes, it will show for sure, but even a temporary color will be with you for a very long time. I once used colored hair spray for a party and it clung to my blonde highlights for almost a month.
I am going to leave you with one surefire, confidence-building New Year's resolution: compliment a stranger every day. I didn't say it would build your confidence necessarily, but I bet by making someone else feel good, you will start to smile a little more and nothing is more beautiful than a genuine smile.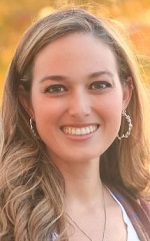 Andi Douglas is a mama of three and loves to play with makeup and other beauty supplies. She likes to try new products and services in the name of beauty editor here at nwaMotherlode.

Beauty Buzz is sponsored by Revive Medical Spa, which offers a full range of medical, cosmetic, and therapeutic services, with the latest technology and knowledgeable clinicians and staff. Located in Fayetteville, Revive serves the communities of Northwest Arkansas, Southwest Missouri, and Eastern Oklahoma. Revive's massage therapists and estheticians personalize every relaxing service to each guest's individual needs. "Your visit will whisk you away and leave you feeling revived."