By Andi Douglas, beauty editor and mama of 3
For some reason, lately, I have had several in-depth conversations about eyebrows and I've realized this is something I am weirdly passionate about. I didn't start waxing until my 20's and was shocked by the difference it made in my overall appearance. There's a reason eyebrow shaping is called a ten-minute face-lift. When done properly, it can raise your brow so your eyes look more open and youthful.
One discussion I had was about eyebrow tattooing. Because trends change in brow shape as much as anything else, this scares the bejeezus out of me, and I've always been firmly in the "no-tattooed-makeup" camp. However, I saw an article about eyebrow tattooing and thought maybe it's not all bad. Of course, we don't all have access to a tattoo artist to the stars, so be careful when making a choice. Find someone you trust with a huge portfolio of past work. They should be willing to give references and not just pictures because photos can't always be trusted. It's even better if you know someone personally that has used their services and can tell you about their past experience. Stay as close to your natural brow shape as possible and stay away from any shape that could be considered a passing trend (i.e.: full brows with a square corner, high arches and a thin brow).
If you're not infinitely confident in all of your beauty choices and would like something less permanent to enhance your brows without daily maintenance, you will like eyebrow tinting. Basically, this involves dying your brows a darker color and can be done at most salons when you have your hair done. It's especially useful if you have dark hair but blonde eyebrows or brows so fair that you can't see them from a distance. If you want to try this at home, The Beauty Department has a great tutorial. I love her recommendation of using a semi-permanent color for a more natural effect.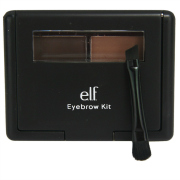 I have full brows that, as long as I wax or pluck, look pretty good on their own. But, inexplicably, after having my son I suddenly had a bald spot right in the middle of my left brow. Hormones are fun, amiright? So, I had to start filling them in and discovered that they looked amazing when more polished and really made my eyes pop and pulled my whole look together. Who knew? My new favorite product is the e.l.f. Eye Brow kit. The combination of a wax and powder provides a natural look that I can apply in seconds.
I always follow up application by combing my brows in the right direction with a toothbrush. (A little piece of advice: don't use the free toothbrush your kid got at a parade unless you want to hear them complain about how you "stole it" every time you do your makeup.)
A friend told me today that she just got the Clinique Eyebrow Mousse to try on her light eyebrows. I have not tried this myself, so I can't wait to hear what she thinks of the long-lasting formula. (If you have tried it before, let me know in the comments.)
I have to mention my new favorite place for a last-minute waxing: Nails Spa on Joyce Blvd. (in the same parking lot as Pigtails and Crewcuts) takes walk-ins and only charges $8 for an eyebrow wax. I swear my eyebrows grow in overnight and go from groomed to Groucho with zero notice, so I have a tendency to just walk in and take whoever is available. I have had several ladies work on my brows since I discovered this gem last spring and have never been disappointed.
Now that you have your eyebrows well-groomed and defined, you will totally fool your kids with your surprised face when they gift you with another pair of slippers this year.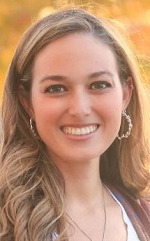 Andi Douglas is a mama of three and loves to play with makeup and other beauty supplies. She likes to try new products and services in the name of beauty editor here at nwaMotherlode.

Beauty Buzz is sponsored by Revive Medical Spa, which offers a full range of medical, cosmetic, and therapeutic services, with the latest technology and knowledgeable clinicians and staff. Located in Fayetteville, Revive serves the communities of Northwest Arkansas, Southwest Missouri, and Eastern Oklahoma. Revive's massage therapists and estheticians personalize every relaxing service to each guest's individual needs. "Your visit will whisk you away and leave you feeling revived."