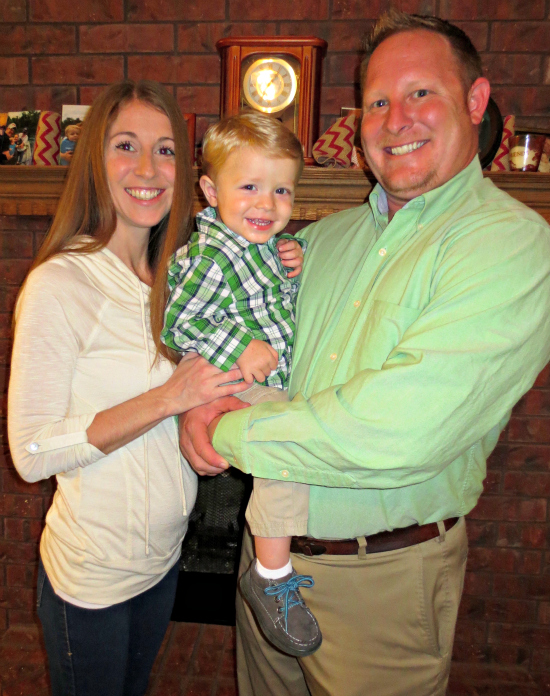 One of our favorite things to do here at nwaMotherlode.com is to tell a local mom that she just won something really cool — just because she threw her name into an online drawing on the website.
Last month, we were able to give some very happy news to Jenny Ellis, who is the lucky mom who won the Samsung Washer & Dryer we gave away, courtesy of Metro Appliances & More. Jenny's name was chosen at random from hundreds of entries.
Here's a Q&A we did with Jenny to find out more about her and her family.
Tell us about your family.
I just recently became a stay-at-home mom after working with children for the past 12 years through teaching and counseling. I watch children out of my home now, and I really enjoy being able to be at home with my 19-month-old son, Sawyer.
I have a step-daughter named Olivia who is 9 years old, and I'm 11 weeks pregnant with our third child. Sawyer is a happy, energetic boy who loves his cars and trucks. He enjoys watching sports with his Daddy and playing outside.
Olivia is a very smart and talented girl. She is in the gifted and talented program at school and loves to play softball and gymnastics. I am married to Jarred who is a Senior Advisor at Superior Auto Group and a retired Iraqi Veteran.
What went through your mind when you got the email about winning the washer and dryer?
When I received the email, I honestly thought it was a mistake. I couldn't believe my eyes, and I was thinking this cannot be true. I even sent an email back saying "Really? Is this true?" I have never won anything and thought this is way too good to be true! I was so excited but trying not to get my hopes too high at the same time. It's a wonderful addition to my active and growing family. I also do a lot of laundry watching kids from my home.
Who was the first person you told and how did he/she react?
The first person I told was my husband, Jarred, and he didn't believe me. He had all sorts of questions to make sure it was legit, and when he finally believed me he said, "Great! Let's go pick it up!"
What do you think you'll wash most often in your new washer and dryer?
The stuff I will be washing most often in my new washer and dryer would definitely be baby clothes.  I'm a very laid back mommy who wants my children to explore and get dirty, so we go through lots of outfits. I'm very excited about all the new features I have on this washer and dryer for sanitizing and steaming.
What do you have planned for the holidays this year?
Up until a week ago, we thought we were going to be alone for Thanksgiving, but we are now spending it here in our home with my in-laws. Christmas will also be spent at our home this year with my step-daughter and in-laws. We're excited to start some new Christmas traditions with my son now that he can understand what's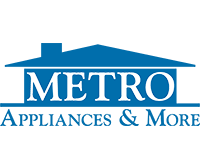 going on. We weren't able to make it to visit my side of the family this year, as they live all the way in New Jersey where I'm originally from.
We would like to send a big thank you to nwaMotherlode.com and Metro Appliances for such an amazing gift.
You're welcome, Jenny! We're happy that those new appliances have found a great home, and we know they'll serve you well as your family grows. Congrats on your pregnancy, and thanks for being part of this amazing online community of moms here in Northwest Arkansas.