By Andi Douglas, nwaMotherlode.com beauty editor and mama of 3
This March I will be celebrating two things.
First, the last birthday I will celebrate in my 30s. Second, the fact that I actually organized a monthly challenge before the month already started! Woohoo!
I love a good monthly challenge, from doodles to squats to de-cluttering, a set calendar of tasks helps motivate me and give me ideas for trying something new.
Other than Instagram challenges I haven't seen much for exploring new beauty trends. Soooo, I made one myself!
Save this to your phone or print it out and hang it in your bathroom:
Join me in exploring some new beauty trends or establishing new habits. I want to know which ideas you loved and what you could do without.
Of course, you can customize the calendar to your schedule. For example, I will probably be using a cooling eye mask on the 22nd, since my birthday is the 21st.
I'm gonna party like I'm 19 not 39! And then super regret it the next day. Don't forget to sign up for the Birthday Girls List sponsored by DaySpring so we can help you celebrate your special day, too!
Challenge accepted, Mamas!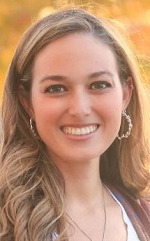 Who's going to accept Andi's challenge?!  Let us know if you find a new beauty product or habit during the March beauty challenge! Leave a comment or email Andi at mamas{at}nwaMotherlode{dot}com