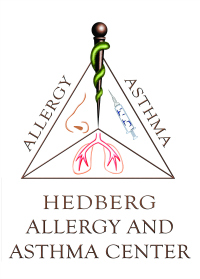 Do I need to be symptomatic to be allergy tested? Should I wait until my symptoms are flaring, and is there a better time of the year to test? Why do allergists recommend to stop antihistamines before testing? Why see a board certified allergist??
Response by Dr. Jenny Campbell – Board Certified Allergist of Hedberg Allergy & Asthma Center
You do not need to be symptomatic to be tested. We can test for allergies any time of the year. You will have to be off of all antihistamines for testing so this may increase your symptoms for the few days prior to allergy testing.
It is important to stop all antihistamines (oral, nasal and ocular) for several days prior to testing so that we can get an accurate result of potential allergens for that person. During allergy testing, the skin is pricked with different allergens then observed for a positive response which would be a wheal and flare, similar to what a mosquito bite looks like.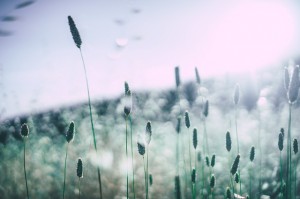 If antihistamines are taken prior to testing, this may block that response so that all tests are falsely negative. We place a histamine control test that everyone should react to which ensures that there are no medications in the system and we have accurate test results.
It is very important to see a Board Certified allergist because these physicians have been trained in general pediatric and/or adult medicine and then they complete an allergy fellowship, which is further training for 2- 3 years in recognizing, evaluating, and treating the various allergic conditions. Many physicians practice allergy and even call themselves allergists, but unless they are Board Certified in allergy and immunology, they have not had the intense training that allergists have.
Board Certified allergists are required to take and pass an extensive exam upon completion of their allergy fellowship and then maintain this certification with the American Board of Allergy and Immunology by participating in yearly activities and periodic exams to make sure their knowledge and skills remain up to date.

Dr. Jenny Campbell is one of the Board Certified Allergists practicing at Hedberg Allergy & Asthma Center, with locations in Rogers and Fayetteville. The clinic diagnoses and treats asthma, allergic rhinitis and other diseases of the upper and lower respiratory tract, drug and insect hypersensitivity, latex allergy, hives, allergic skin disease, recurrent infections and congenital immunologic deficiencies. Hedberg Allergy & Asthma Center was ranked No. 1 in the category of "Best Allergy Clinic" in the most recent Mom-Approved Awards, as voted by mothers in Northwest Arkansas. Click here to visit the clinic's website or call 479-464-8887 (Rogers) or 479-301-8887 (Fayetteville) for more info.
Save
Save
Save
Save
Save
Save
Save
Save
Save
Save
Save
Save
Save
Save
Save
Save
Save
Save
Save