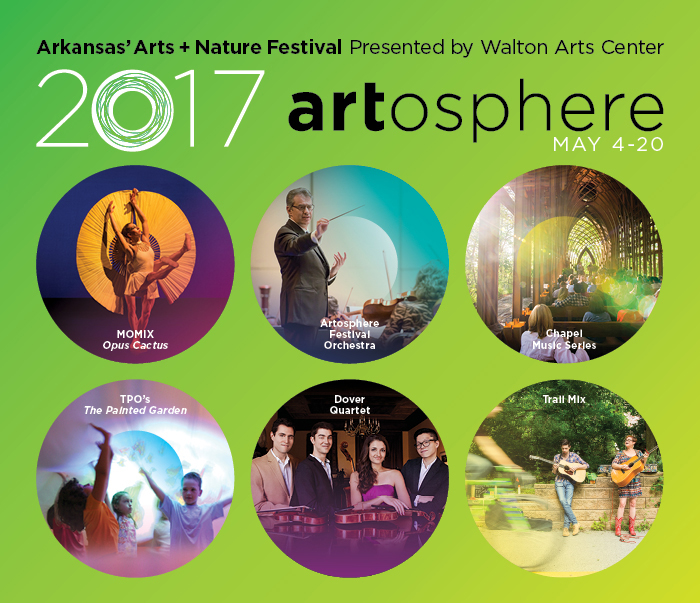 Good morning, mamas! Today we're giving away tickets to see two awesome shows in Walton Arts Center's Artosphere Festival line-up!
The first show we want to tell you about is Compagnia TPO's The Painted Garden. It will be this Saturday and we have a Family 4-Pack to give away to one lucky mama!
The Painted Garden is a garden created by the painter Rebwar Saeed, In this space, the painter invites the public to follow an imaginary path through four gates. Each of them leads to an area dedicated to a different color and element: the yellow garden (earth), the blue garden (water), the green garden (leaves), the red garden (love).
The theatrical action ends in the 'garden of waterworks' where children explore colors, matter, and the use of shapes and space, together with the beauty of Rebwar's imaginary gardens. On stage two dancers create choreography inside the different landscapes, each of which contains an animated play environment. The exploration develops through frames and the dancers invite the young audience to enter the places, where stones, ground, flowers, water and animals suggest a theatrical relationship which permits to the gardens to develop.
The audience is invited to interact, which is always fun!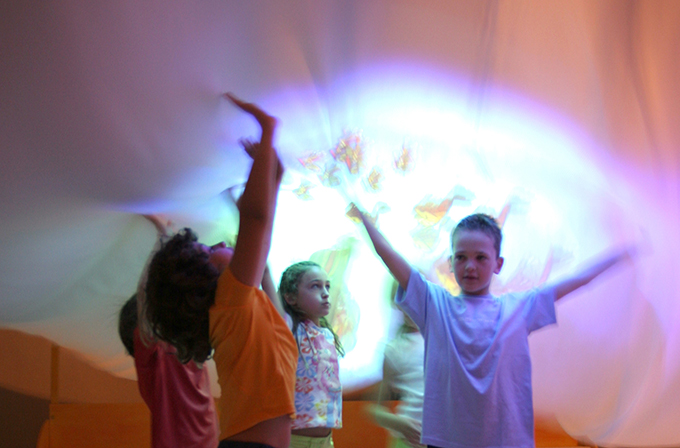 We also have a Family 4-Pack of tickets to see The Way Back Home which will be at Walton Arts Center on Sunday, May 14th!
When a boy discovers a single-propeller airplane in his closet, he does what any young adventurer would do: he flies out into outer space! Millions of miles from Earth, the plane begins to sputter and quake. The fuel tank is empty, and the boy must execute a daring landing on the moon. But as it turns out, he is not alone up there…
The Way Back Home explores the boundless imagination of children. Through puppet animation and music, children explore the story of one boy's adventure into outer space and the quest he must undertake to help his new friend!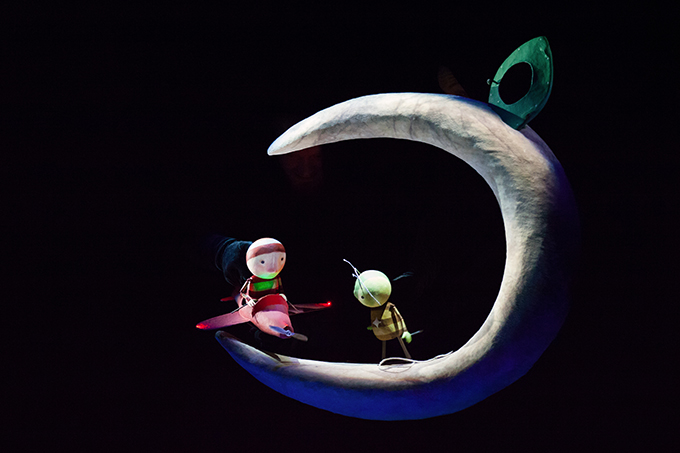 HOW TO ENTER: If you'd love to win these tickets to see The Painted Garden or The Way Back Home, click on the word "comments" (right under the headline of this post) and scroll down to the bottom of the comments posted by other moms.
Then write a quick comment telling us which Artosphere event you can't wait to attend this year! Here's a link to the entire line-up!
You can also email your answer to us at giveaways@nwaMotherlode.com.
INCREASE YOUR ODDS OF WINNING: Help us spread the word about this giveaway by emailing your friends and family about the giveaway. We'll give you an extra chance to win for every person you tell. Just be sure to put giveaways@nwaMotherlode.com on the CC line of your note so we can give you proper credit.
Our newsletter subscribers get access to the good stuff, including exclusive giveaways (like this one), information about local events, local mom interviews, recipes and more.
The nwaMotherlode newsletter is delivered straight to your inbox so you don't miss anything awesome. CLICK HERE to sign up. We won't fill your inbox with info, no worries. We only send out newsletters when there's something in it for you — and we know you'll be interested in hearing about it.
BE SOCIAL: You can also earn extra chances to win by commenting on our Facebook page, following us on Twitter or following us on Instagram. If you do any of those, just mention it in your comment or email so we can give you proper credit.
We'll choose the winner on WEDNESDAY! There's a shorter turnaround on this giveaway because the first show is on Saturday. If you want to go ahead and grab tickets to this show, CLICK HERE to visit the Walton Arts Center page to see the full Artosphere line-up.