Welcome to Julianna Harper, born at 8:21 a.m. on Thursday, June 4! Parents Matt and All Kimbo Kim are very proud of their sweet baby girl who weighed 7 pounds, 13 ounces. Sources close to the situation say Julianna picked out an Iron Man action figure for her big brother, Mojo. He thinks she has great taste in toys.
Here's one of Julianna's first baby pictures (And we do mean very first. Kim had no idea the anesthesiologist took these up-close-and-personal pics of the c-section until she was flipping through the digital camera yesterday. Surprise!):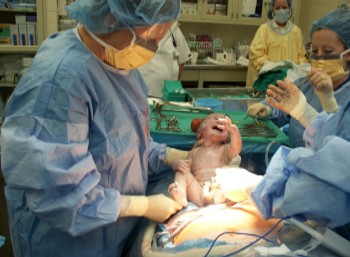 And here's one of her a few hours later: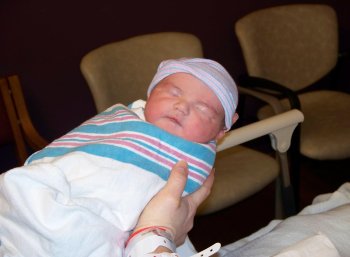 And here's one from yesterday (her top says, "This is my little black dress") So cute!: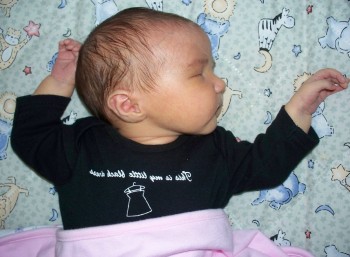 Congratulations to Matt, Kim and Mojo!