Shannon Magsam and Gwen Rockwood are the lead bloggers and co-founders of nwaMotherlode.com. To read more about them, head over to the "About the Mamas" page by clicking here.
But first, check out this page to see all the great writers and friends they've met along the way who help make nwaMotherlode.com such a fun place to hang out online. Couldn't do it without them.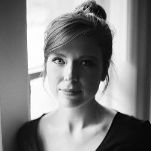 April Wallace, nwaMotherlode Early Childhood Editor, is a stepmom to one smart, funny teenager, mama to a beautiful and curious baby and wife to a very kind and generous man. She spent the past decade as a news reporter, sometimes lifestyle writer, and left her job at the Arkansas Democrat-Gazette to be with her kids while they're little. When she gets a few minutes to herself, April loves to run local trails and read fiction. (Click here to see a collection of her work.)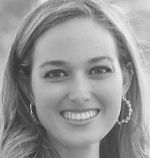 Andrea Douglas, our resident make-up queen, grew up as the youngest of three daughters. She learned from her older sisters' beauty mistakes (remember mood lipstick and body glitter?) and grew into her own sense of style. She's the beauty guru you wish you could take with you to the make-up counter. As a stay-at-home mom of three little ones, Andi looks for the best products and techniques for a fast, flawless make-up routine. She shares her discoveries as well as the latest trends in Beauty Buzz.
John L. Cash is so amazing we've made him an honorary mama. When it comes to understanding the kind of spiritual encouragement moms need, he just "gets it". He is a country preacher dad to two sons and husband to an amazing woman named Susan. He's a full-time minister and recently became a stay-at-home grandpa to Baby Landon. We come away from his devotionals feeling more encouraged.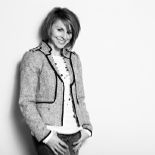 Jen Adair is that mama friend you want to have in real life. Jen's a (serial) entrepreneur, homeschool mom and CEO of organized chaos. As she says, "Ok – it's really not all that organized. Some days are great, some are not, some days I feel invincible, some days I can barely get out of bed. BUT…it's my life and I'm living it." Browse Jen's collection of random thoughts, humor, images, links and her blog, Slightly Tilted.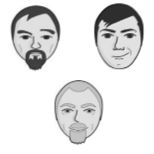 Gray, Maverick and Cole are real Northwest Arkansas husbands who write anonymously for the feature, Inside His Head. They don't pull any punches when answering questions like "Why does my husband tell his mother things I would rather she NOT know?" or "What should I do now that my husband has friended his old girlfriend on Facebook?" All women have asked themselves at one point or another: "What was he THINKING?" Well, these guys tell us.
Save