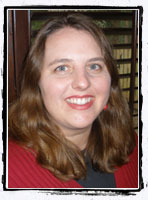 Name: Robyn Nolen from Little Rock, AR (have lived somewhere in Arkansas my whole life)
Children: Sophie (8), Charlie (6), Meg (3), Abe and James (15-month-old twins) 2 girls/3boys
Where were your children born? Sophie born in Little Rock; Charlie in Fort Smith; Meg in Fayetteville; Abe and James Little Rock (we came full circle)
My favorite moments are: when we are all together….playing, car trips, dinner, bedtime prayers…I love to hear their conversations, ideas, thoughts
I wish someone had told me: to not worry about the little things…to just enjoy every minute because it flies by.
I wish they had skipped the part about: this being the hardest time in my life…it has been the best!
My favorite hobbies are: taking photographs, being outdoors, spending time with my family and friends.
If I had 3 hours of alone time, I would: take a hot bath, get an hour massage and sleep!
I have been meaning to: finish unpacking boxes in my bedroom…I am avoiding it and we've been back in our house 7 months!
The last book I read was: God Moments
The last movie I saw was: Enchanted
Parenting is … amazing! It brings me the most joy and fulfillment. What a gift to get to have children.
One phrase to sum me up….BLESSED