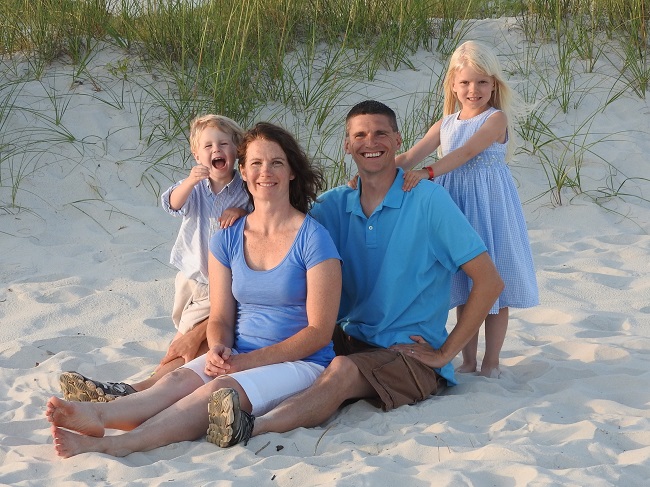 Name: Sara Wittenberg
Kids' names and ages:
Charley (6) and Reed (3)
What brought you to NWA?
My husband and I met in grad school at the U of A; after a five and a half year stint at two of the most remote National Wildlife Refuges in the country, we returned to NWA for him to take a job as headmaster of the Bentonville campus of Haas Hall Academy.
What are your family's favorite things to do together here: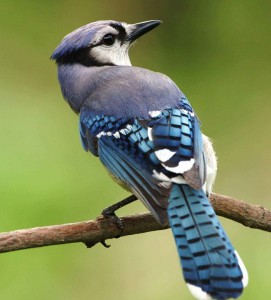 Pre-kids, when we lived in Fayetteville, I was an avid birder, and my husband, who studied timber rattlesnakes for his PhD, was always looking for snakes, so we frequented places like Lake Fayetteville, Wilson Lake, and Lake Wedington.
These days, it's my husband who dons the binoculars (though his life bird list is still shorter than mine ), while I accompany the kids who are collecting treasures and writing in their own nature notebooks.  At least we all love to be outdoors!
Where's your favorite place to hike with the kids?
We love the trails at Hobbs State Park and Pea Ridge National Military Park.  We also frequent the Eagle Watch in Gentry, and Charlie Craig State Fish Hatchery in Centerton, because it's five minutes from our house.
If you could vacation anywhere in the world, where would it be?
My daughter has decided we need to go to Alaska, so that's definitely on our bucket list.  However, my number one top spot would be Africa.  I would love to see the mountain gorillas of Virunga, Africa's oldest national park.  And elephants!
Do you have "pet" names for your kids? Any funny stories behind the names?
Wow, we've had a rotating door of names for them since birth!  Some have stuck, some I cannot even remember (but thankfully I recorded some in their journals!).
One time the adults in the car were having a serious discussion regarding Chechen rebels, and suddenly my daughter burst into tears.  When asked what was wrong, she said "Don't call me chochachi!"  Why she thought that was directed at her is anyone's guess, but now we lovingly call her chochachi – that one was too good to let go!  For the longest time, Reed called his big sis "Chagy", as it was the best he could do for Charley, so now we call her "Chag".
My husband often calls our son "Reedo Burrito".
What's something you'd love to learn?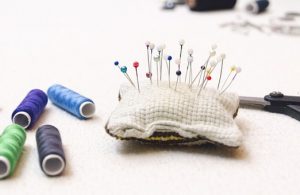 I would love to learn manual photography.  I have a nice camera, but go fully automatic and trust the machine! I'd also really like to learn how to sew.  Like, good. 🙂 I have a sewing machine, but whatever I make on it looks worse than what my 6 year old could probably pull off 🙂
What's been the most rewarding thing about motherhood?
Watching these two small people grow and become unique individuals.  They are definitely both strong-willed and have their own ideas and opinions about things!  Yet I'm still the one they want to share their discoveries with, the one they cannot wait to tell (whatever) to, the one who has their trust above all else, and I don't take that lightly.  I didn't know I was capable of loving like I love these two!
What's something that's almost guaranteed to relax you at the end of a hard day?
Ha, I've yet to figure that one out!  My three year old has never slept through the night yet.  My day never really ends, as bedtime involves me sitting with him until he falls asleep, which may take over an hour.  Sometimes he's up again an hour later, when we retire to my bed together, and his little eyes pop open more times than not when my alarm goes off in the morning, so I may or may not get a shower alone before we start all over again!
One word to sum me up:
Oh geez…  passionate?  Ambitious?  I have a hard time picking a "favorite" anything, because it's always hard for me to choose just one thing – like one word!
Click here to visit the First National Bank of NWA website or follow them here on Facebook. FNBNWA is a full-service bank and has multiple branches, including: