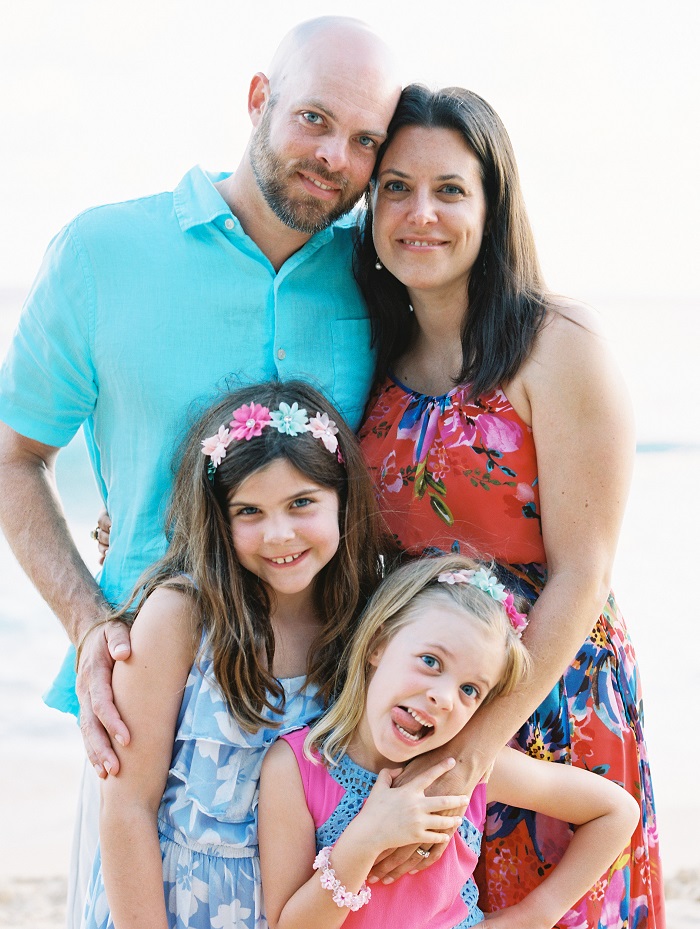 Say hello to Lauren, a local mama who loves mint juleps, kettle chips and watermelon. She's a teacher here in Northwest Arkansas.
Thanks for letting us interview you, Lauren!
Where do you live in NWA? Centerton
What brought you to the area? U of A Graduate School
Children's names and ages: Genevieve (8) and Phoebe (6)
Where did you grow up? Lake Charles, Louisiana
How would you describe your family's "personality"? Eclectic
Can you tell us about your journey to becoming a mama?
My first girl was a 10 lb baby and I knew right away what her name would be. She's always been outgoing and engaging. My 2nd was unplanned but brought such joy and hilarity to our family.  We didn't have a name for her until we got to know her a few days. Phoebe is just the perfect name because she's shy, small and feisty much like the Phoebe bird. Motherhood is constantly challenging and rewarding for me. It's beautiful at times and then desperately difficult and relentless at times.
Where's your favorite vacation spot? Any beach
What's the last book you read? Slay Like a Mother and Where The Crawdads Sing
What's some great parenting advice you used and then passed along to others?
Quit comparing yourself to others and be consistent with discipline.
What's something you'd love to learn? Scuba diving
Do you have a favorite phrase? Be the change. Be Vulnerable.
What are some of your family's favorite traditions?
Taking road trip with the kids, going swimming and to water parks together, having one-on-one dates with each kid, taking a mom getaway, and having a blast at Silver Dollar City.
What's your favorite way to relax? Reading, watching a show with my guy, being alone, going to Crystal Bridges.
One word to sum me up: Sensitive