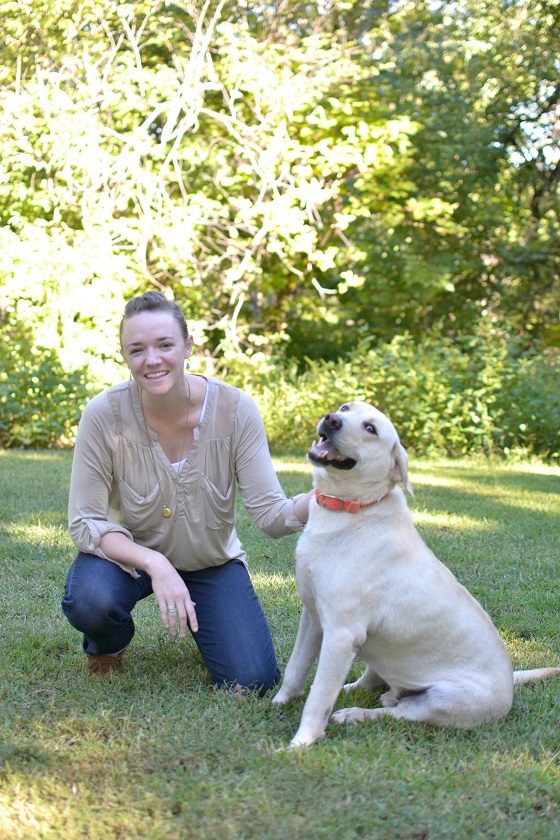 Name: Eileen Jennings
Daughter's name and age: Scout Pepper, 4
Where are you from and what brought you to NWA? Grew up in St. Paul, Madison county. Moved away a few times (Berkeley, Kansas City, France), but came back in 2004 so my husband could join his father's architecture firm.
If you went back to college what would you study? Medicine or engineering.
Tell us about your work: I'm a Commercial Banker for Arvest. I work with many businesses and help them be more successful by listening and getting to know their operations and goals and then provide solutions that get them back to doing what they do best; running their business.
When did you start blogging and why? December 2012 when I was diagnosed with breast cancer. I needed a place to park some thoughts and figured I could make some people chuckle…who doesn't love a good boob story?
Can you tell us about your breast cancer journey? I was in a very high risk category due to family history and had routine screenings (MRIs and mammograms). I was diagnosed with an early stage cancer in one breast and then tested positive for the BRCA II gene.
Due to my high risk and early diagnosis, I opted for a more aggressive course of action and had a double mastectomy with reconstruction in the spring. This summer I had a bilateral salpingoopherectomy and hysterectomy to further reduce my chances of reoccurrence. I'm glad I chose the course I did since my pathology reports showed cancer in both breasts and a more aggressive mass on the original side that had not been detected on the tests.
Thankfully everything has comeback good and I haven't need further treatment.
What local resources would you recommend for women going through breast cancer? I had tremendous care and support from the NWA Breast Center in Fayetteville (RN Morgan Ludwick is amazing!). The Cancer Support home also provided support and many options. I have since signed up to be a volunteer for Reach to Recovery through the American Cancer Society and their hotline is a great resource for any questions or problems.
What's something your friends might not know about you? Ha! They know everything. I'm an open book.
Which actress would you want to play you if there was a movie made about your life? Probably Uma Thurman or Cate Blanchett. As a teenager people told me I looked like Kimmie Gibbler from Full House…I'm not sure that actress is around anymore.
If you had a whole day to yourself, what would you do? Wake up early (4), listen to NPR, organize my sewing room and do a little sewing, eat a big breakfast, crawl back into bed and watch British period romances for the rest of the day.
What are some of your favorite things to do with Scout in NWA? Farmer's market, the library. Scout volunteers with me and my husband a lot, so attends lots of events with Junior League and Washington County Search and Rescue. We spend a lot of time at our farm.
What is the most unexpected thing about motherhood? How important it is to maintain a strong sense of self so I can be a better parent. It's not all about the child, it's about the family. Scout is going to need me to be a strong parent throughout her life and I can't do that if I'm not happy with myself and doing things that lead to personal growth.
What's your favorite vacation spot? Out west, in the mountains, down a long, back road.
How do you relax at the end of the day? Grab a glass of wine and walk around our trail at the farm with the family and dogs.
One word to sum me up … Ready.
Below is a video of Eileen reading an essay about her double mastectomy at the Listen to Your Mother Show earlier this year. It's called "Check out the size of her intangibles":