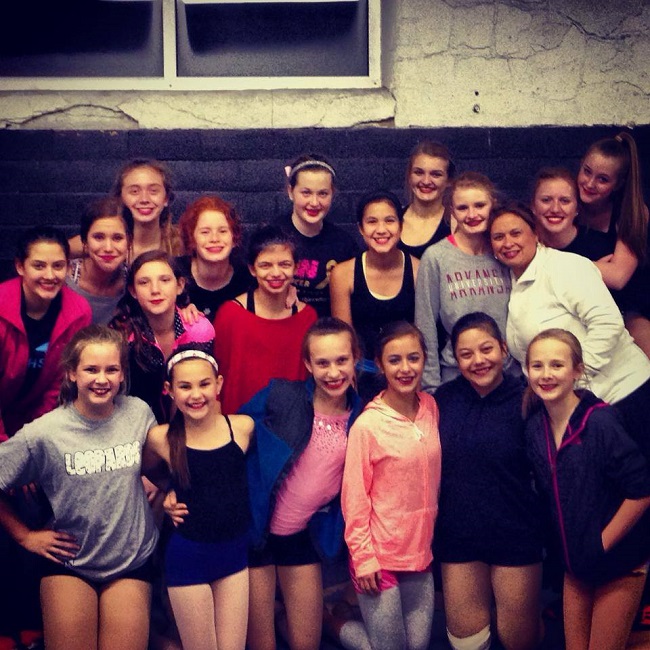 Dorothy Taylor, the mom of two twenty-somethings, has been the director of Ballet Westside for 32 years. Over that time, she's taken many aspiring dancers, who might not normally have a chance to participate, under her wing.
Four years ago she helped create a unique non-profit in Rogers called the Northwest Arkansas Regional Dance Company. The company gives girls from less affluent families the chance to dance.
We hope you enjoy this chat with Dorothy about her own family and her extended dance family:
What are your daughters' names and ages? Zoe 24 and Natassia 29.
Tell us about your family dynamic. How would you describe the Taylor family?
Very busy. My kids have always helped with the studio. Everyone pitches in.
What are some traditions you do with your kids?
We always tried to take vacations at dance competitions (some years it was Disney World).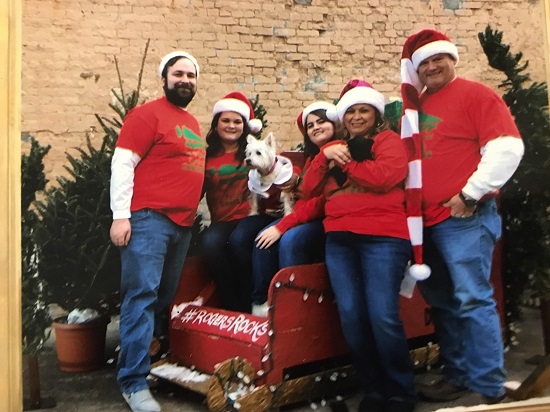 If you knew then what you know now about motherhood, what would you tell your past self?
Slow down, it goes by fast enough.
What are your favorite places to hang out in NWA as a family? We love Beaver Lake.
Tell us about the non-profit you helped create, Northwest Arkansas Regional Dance Company: 
Dance, like sports, teaches girls life skills like perseverance, teamwork and creativity. It also gives them a chance to perform on a real stage with a real audience. It's also a pathway to cheerleading/dance teams in secondary schools and beyond. Dance is a self confidence builder.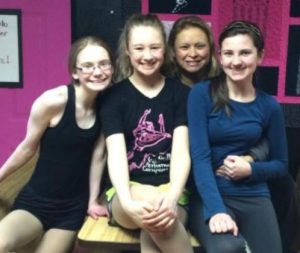 The problem is that while dance can be very valuable, it can also be very expensive. Those of us who have had girls in dance know that the cost of lessons is only the beginning.
There are also costumes, shoes and fees for competition and sometimes for recital. There's a large percentage of our population who will never have the opportunity to perform, even though they may be very talented and very motivated.
NWARDC was formed to help these girls.  We offer scholarships for low-income families and give them the chance to perform.
Our upcoming summer session will end with performances on the Main Stage at Frisco Festival.  Then, we'll start work on a full performance of "The Nutcracker."
Where should moms go online to find out more about the summer session and scholarship opportunities?
www.balletwestside.com/nw-arkansas-dance-company
Tell us about some of the local girls you have helped in the past:
I can tell when a girl is going to be a great dancer. It's in the way she points her toes, remembers the steps, her enthusiasm and her overall performance quality. I talk to the parents and figure out a way to help get her into the company. In the past, I have traded services with the parents (dance lessons for flooring). Sometimes, it's only a matter of transportation. I even bring them with me to competitions.
What do you do to recharge?
I love to read and in the summer I go to the lake or garden.
What's the last thing you laughed out loud about?
The kids keep me laughing. I could a write a book of the funny things they say.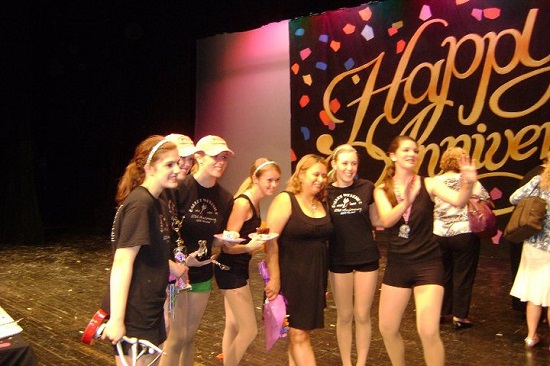 What's something new you'd like to try?

Sailing on the ocean. It seems so peaceful, yet also an adventure.
How would your best friends describe you?
Focused and busy.
If your life was a movie, what title would best fit?
Rat Race
One word to sum me up: Fortunate.
Click here to read more 5 Minutes with a Northwest Arkansas Mom interviews. Our many thanks to First National Bank of NWA for sponsoring this feature, which celebrates all the unique moms here in Northwest Arkansas! CLICK HERE to visit the FNBNWA website or follow them here on Facebook. FNBNWA is a full-service bank and has multiple branches, including:
801 N Dixieland Road, Rogers, 479-621-6800
3706 Pinnacle Hills Pkwy, Rogers, 479-464-9060
E. Pleasant Grove Rd., Lowell, 479-659-7100
350 E. Centerton Blvd., (Hwy 102), Centerton, 479-795-4200
2638 E Joyce, Suite 1 Fayetteville, 479-856-7800
Save
Save