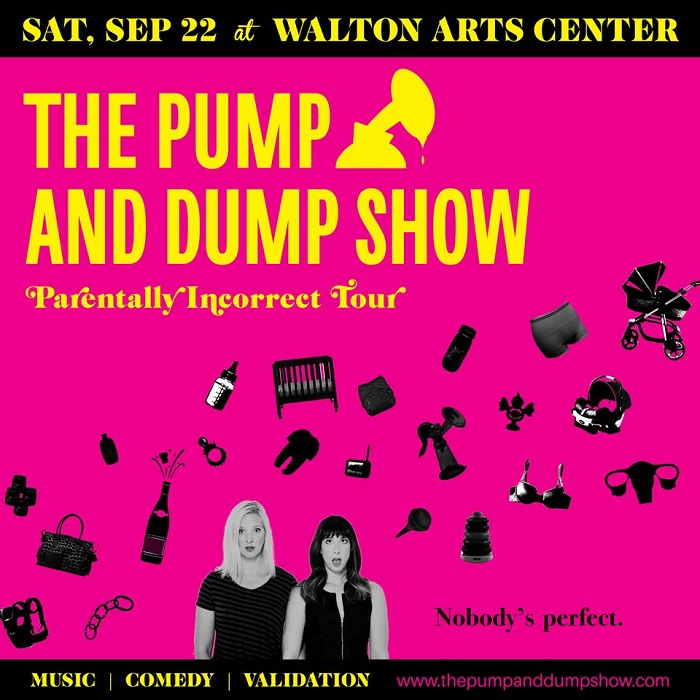 Who else needs to get out of the house for a good laugh with friends about all those things that can make a mama cry?
Comedians Shayna Ferm and Tracey Tee will be at Walton Arts Center on Saturday, Sept. 22nd, at 7 p.m. for The Pump and Dump Show, an interactive event filled with original songs, games, prizes — and a much-needed jolt of validation and commiseration for fellow moms.
And we've got FOUR FREE TICKETS for TWO mamas to win! Each winner can take her bestie for a fun night out at The Parentally Incorrect Tour.
Shayna and Tracey have been besties for a LONG time. They had a dream of giving moms a night out, and five years later their little show that started in a bar has grown into a national brand. Those same two friends now tour the country making moms laugh and reminding them that they're awesome.
In this video, they tell you about their friendship, how the tour got started, and give you a little taste of what the show will be like:
The show celebrates the recent release of Shayna and Tracey's book, Parentally Incorrect: True Tales by Real Moms About the F***** Up Things Their Kids Have Done. One of the most popular segments of the show has audience members submit their own stories about their children to be read live on stage. This unscripted segment is 100% authentic and unbelievably hysterical.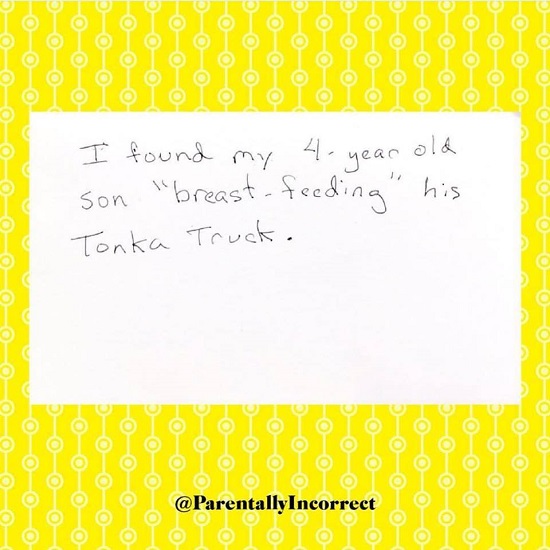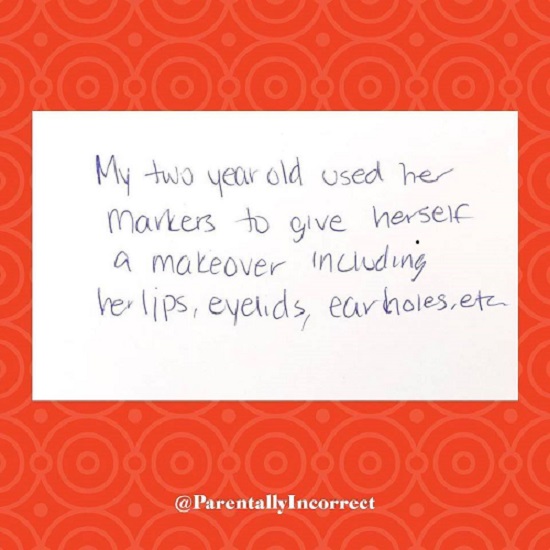 Here's what the show's fans, #BandOfMothers, are saying on social:
→ "The Pump and Dump Show is basically the best thing you can do for yourself as a mom. It's therapy and wine and laughs and a lifeline all rolled into one."
→ "A much needed night out with my girls and a much needed reminder that solidarity is key to surviving motherhood. You are hilarious!"
→ "A mom from the audience got up and said it's been a year and a half since she had a night out. That's when I fell in love with The Pump and Dump girls who gave that mom a reason to get out and laugh her face off because we all need that. I loved that they were using humor to bring so many women together… They are legit."
HOW TO ENTER:
If you'd love to win 2 tickets to The Pump and Dump Show, scroll down to the bottom of this post (and past the comments posted by other moms) until you see the words "Leave a Reply."
Then write a quick comment telling us something funny your kid did — or said — recently (even if those kids are teenagers or beyond!).
You can also email your answer to us at giveaways@nwaMotherlode.com.
INCREASE YOUR ODDS OF WINNING:
Help us spread the word about this giveaway by emailing your friends and family about the giveaway. We'll give you an extra chance to win for every person you tell. Just be sure to put giveaways@nwaMotherlode.com on the CC line of your note so we can give you proper credit.
Our newsletter subscribers get access to the good stuff, including exclusive giveaways, information about local events, local mom interviews, recipes and more.
It's delivered straight to your inbox so you don't miss anything awesome. CLICK HERE to sign up. We won't fill your inbox with info, no worries. We only send out newsletters when there's something in it for you — and we know you'll be interested in hearing about it.
BE SOCIAL:
You can also earn extra chances to win by commenting on our Facebook page, following us on Twitter or following us on Pinterest. If you do any of those, just mention it in your comment or email so we can give you proper credit.
Good luck, mamas! We'll choose a winner on Friday afternoon, so watch your inbox! Click here for more info on The Pump and Dump Show. Tickets are $30 if you want to go ahead and snag some for a GNO. You can also call the box office at 479.443.5600.