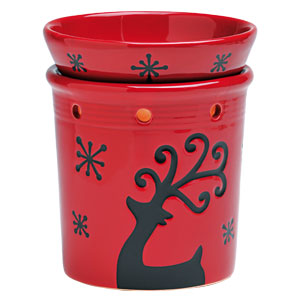 We smell a giveaway coming on! And the winners can choose any scent they like 🙂
In this week's giveaway, we'll have TWO Scentsy winners — just in time for Christmas! The winners can keep the booty or give it to someone special for Christmas. NWAMotherlode sponsor Melanie Markley — a local Scentsy director — is making this fabulous offer available. Thanks, Melanie!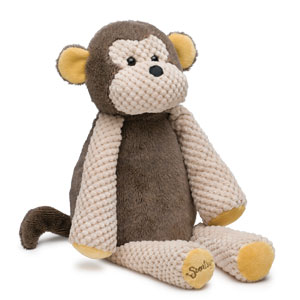 ABOUT THE GOODIES: Each winner will receive: a Scentsy Buddy (w/ Scent Pak) , a beautiful Scentsy warmer, and her favorite scent bar (one of these big bars will last for months!). That's $60 worth of Scentsy per winner!
HOW TO ENTER: For a chance to win these Scentsy products, just click on the big orange button at the bottom of this post and write a comment about something you can hardly wait to give — or receive! — this Christmas. I'll go first! I made a Shutterfly book for Ladybug filled with pictures of her two kitties. There are funny captions underneath each picture in the style of the website "I Can Has Cheezburger?" She's going to love it.
ABOUT SCENTSY: Scentsy is a wickless candle company and Melanie Markley is a representative for the Northwest Arkansas area. With Scentsy, wax is melted in a ceramic warmer with a low-wattage lightbulb. A wickless candle, called a Scentsy Bar or a Scentsy Brick, is a highly fragrant wax bar that is warmed to release fragrance into the air. Because the wax is gently warmed rather than burned, it can hold more fragrance oil than a traditional candle. And, because there is no flame, there is no smoke, soot or lead.
The Scentsy Buddies (there are six animals to choose from) are cuddly and smell great. Each one features a zippered pocket to hold a scent pack in one of 15 fragrances.
Gwen and I both have multiple Scentsy warmers and we love them. I just bought the "Charity" warmer from Melanie at the NWA Boutique Show along with a zebra-patterned plug-in (it's a tiny warmer that you plug into the wall).
If you're still not finished with your Christmas shopping (we're not!) Scentsy makes great gifts for everyone: friends, moms, babysitters, teachers and kids, too (those Scentsy Buddies are adorable)! They have gifts starting at $5. Melanie's favorite gift idea this year for teachers is one Foaming Fragrance and one Room Spray.  They can keep their room smelling great and their hands germ free! That makes perfect scents, Melanie!
CLICK HERE to visit Melanie's website and shop around. You can also give Melanie a call at 479-285-1467. Orders need to be made by the 18th to ensure Christmas delivery! Melanie has a ton of products on hand, too.
Good luck, mamas!