Mamas, one of the many things we've REALLY missed since the pandemic began is the chance to eat out. Sure, we've done our share of take-out orders, but it's just not quite the same as sitting at a restaurant with a great server and getting the food hot from the kitchen.
Health experts say that, if you're going to go to a restaurant during the pandemic, the safest way to do it is by eating outside where wind currents and fresh air decrease the chances of becoming infected with Covid. So we're constantly on the hunt for great Northwest Arkansas restaurants with outdoor dining space.
With fall right around the corner, it's the perfect time to find a restaurant patio for either your own family to dine out or for meeting a friend (at a safe distance). Shannon and I had a celebratory early dinner a few weeks ago at Big Orange in Rogers (see pic above). We also recommend going to a restaurant patio either really early or really late because it's usually WAY less crowded at these "off" times. Less crowded equals less risk.
You may also want to call ahead to the restaurant and see if you can reserve a spot on the patio. (Some restaurants like the one we went to will also let you reserve a table online and request an outdoor table.)
We've compiled a list of some of our favorite restaurants in Northwest Arkansas which have patios and/or outdoor dining areas. We're grouping the restaurants by city, for your convenience.
If we've missed any restaurants that you know have outdoor dining available during the pandemic, please let us know by posting a comment or by emailing us at gwen@nwaMotherlode.com. We'll continue to update this list, and we hope it helps keep local restaurants busy throughout the pandemic.
Rogers
Abuelo's
Red Robin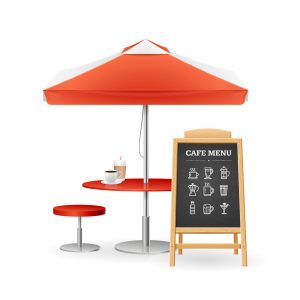 Big Orange
PF Chang's
Tacos 4 Life
Crumpet Tea Room
Fish City Grill
Newk's Eatery
Torchy's Tacos
Top Golf
Midici – Neopolitan Pizza Company
Qdoba
Ruth's Chris Steak House
Komodo
Bocca Italian Eatery
Chuy's
Neighbor's Mill & Bakery
Fuzzy's Taco Shop
Foghorn's
Onyx Coffee Lab
Bentonville
Pedaler's Pub
Shoguns
Preacher's Son (rooftop bar)
Oven & Tap
McAlister's Deli
Smashburger
Yeyo's Mexican Grill
Taziki's Mediterranean Cafe
The Hub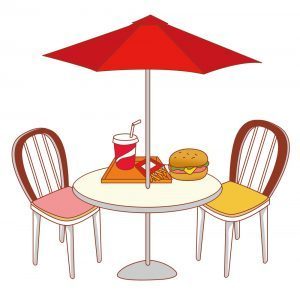 Fayetteville
Leverett Lounge
Big Box Karaoke
Sassy's Red House
Noodles
Red Robin
Newk's Eatery
McAlister's Deli
Hammontree's Grilled Cheese
Tacos 4 Life
Grub's Bar & Grille
Onyx Coffee Lab
Powerhouse
New ORA in downtown Fayetteville, outdoor refreshment area
Fossil Cove
Loafin' Joe's
Mellow Mushroom
Feed and Folly
Puritan Coffee and Beer
Bordinos
Rolando's
Torchy's Tacos
El Matador
Springdale
Las Fajitas
Foghorn's
Azul Tequila
Big Sexy Food
Braum's
Buttered Biscuit (has a few outdoor tables)
DQ Grill and Chill
Freddy's Frozen Custard and Steakburgers
Jimmy John's
King Burrito
Las Margaritas
Las Palmas
MJ's Pizzeria
Red Kite Coffee Company
Slim Chickens
Tacos 4 Life
The Flying Burrito Company
Trailside Coffee inside Phat Tire Bike Shop
Tropical Smoothie Cafe
Picnic tables in Springdale:

Taqueria Don Guero
Black Apple
Bike Rack Brewing (has a coffee shop that serves pastries, etc.)
The Pits Meatery (food truck, but has picnic table seating)
Springdale recently created an outdoor dining district in its downtown area, where patrons can carry their alcoholic drinks from one establishment to another as long as the drink is purchased within the boundaries (not carried in from the outside).
You may bring an alcoholic beverage into another establishment if it has a designated window decal and it's not also selling alcoholic beverages. Once purchasing your drink, you may take it with you as you walk down the sidewalk and visit other public spaces such as Walter Turnbow Park, Shiloh Square and Luther George Park, unless it is closed for private events or youth-focused events.