On Tuesday, January 24th at 7 p.m., the Rogers Public Library will host the first Poetry Out Loud: National Recitation Contest. The competition is part of a national program that encourages both public school and homeschooled high school students to learn about great poetry through memorization, performance and competition.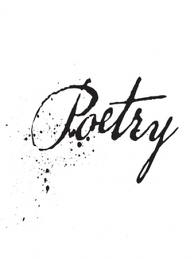 The winner of  Tuesday night's competition will advance to the state-level Arkansas Poetry Out Loud Competition. The Arkansas champion will then advance to the Poetry Out Loud National Finals in May, held in Washington, D.C. At the national competition, $50,000 of awards and school prizes will be distributed.
Attendance at this event is free and open to the public, and this would be a great way to introduce your kids to the world of poetry or encourage the budding poets in your family. This event also shows the power and the art form of effective public speaking which is such a critical skill for kids to learn.
Jim Holt will give the opening address to kick off the competition. Jim served in the U.S. Army Joint Intelligence Operations at the National Security Agency under three presidents and has also served in the Arkansas House of Representatives from 2001 to 2003 and the Arkansas Senate. from 2001 to 2006. He is a small business owner as well as a part-time counselor.
Master of ceremonies for the event is Jan Morrill, an award-winning author whose short stories and memoir essays have been published in Chicken Soup for the Soul books and several anthologies.  Her short story, "Xs and Os," based on a chapter from her historical fiction, Broken Dolls, was nominated for the Pushcart Prize. Judges for this event include local poets, professors, teachers, and actors: Curtis Harrell, Sabrina Chesne, Mary Eileen Ameigh, Mark R. Prime, and Ann Ayres.
This is the first time home schooled students will be represented in the state Poetry Out Loud competition. "There are over 36,000 home school families in the state of Arkansas, " said Jenee' Grassle, long-term  home school teacher and event coordinator. "That's a lot of kids, and it's exciting to see the artistic community reach out to the home school community and encourage participation in the Poetry Out Loud national competition."
For more info on this event, call Jenee Grassle at 479-640-0979.