sponsored post
Mamas, we're big believers in taking kids to see doctors who specialize in pediatrics. In larger cities, it's typically no problem to find the right specialists but that's not always the case in other areas. So we are thrilled to share the news that Northwest Arkansas is now home to its FIRST fellowship-trained pediatric opthalmologist, Dr. Sharon Napier, who recently joined Vold Vision.
Dr. Napier will treat patients for a wide range of issues, including weak eye muscles, crossed or wandering eyes, eye infections, eye injuries, visual processing disorders and the diagnosis of problems of the eye caused by diseases such as diabetes, juvenile rheumatoid arthritis and other medical and neurological diseases. In addition to specializing in pediatric care, she will also care for those with adult strabismus.
Certified by the American Board of Ophthalmology, Dr. Napier completed her doctorate at the University of Kentucky in Lexington, Kentucky as well as her residency and fellowship training in pediatric ophthalmology and adult strabismus. For 18 years, Dr. Napier served as an assistant professor in pediatric ophthalmology and adult strabismus at the University of Kentucky in Lexington, Kentucky. During that time, she trained 15 fellows, 60 residents, and more than 100 medical students.
"Being an ophthalmologist is one of my life passions, and I am thankful to be practicing in the Northwest Arkansas region," Dr. Napier shared. "Serving infants and kids is a joy. In fact, my favorite part of being a doctor is getting to know my patients and their families. I want them to know I'm here to truly listen and give them the best care possible. Also, I enjoy serving adults with strabismus and giving them hope for their future optical health."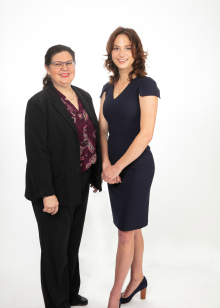 Dr. Napier has been the recipient of the nationally recognized Top Doctor and Best Doctor Awards and has been published in numerous peer review journals. She is a member of the American Academy of Ophthalmology, the American Association for Pediatric Ophthalmology and Strabismus, and the American Academy of Cosmetic Surgery. Dr. Napier also obtained a master's in business administration from the University of Kentucky in Lexington, Kentucky.
Dr. Napier and her Vold Vision colleague, Dr. Emma Hendricks, both loving serving pediatric patients so much that they've become known as the "pediatric team" throughout the Vold Vision family of clinics, which includes locations in Fayetteville, Bentonville and Springdale.
If you're confused about when and how often your kids should start having eye exams by an eye doctor, check out the reference list below:
Eye Exam Scheduling for Kids
Infancy:
Even without apparent vision problems, the AOA still recommends starting eye exams at six months old. Though visual impairments are rare at this age, it's important to catch them early in the developmental stage. Vold Vision urges parents to take advantage of the InfantSEE program, which offers free eye exams to babies from six months to one year old.
Preschool:
In preschool, Dr. Hendricks recommends visiting the eye doctor again around three years old to reevaluate and fine tune the child's visual skills.
To reassure that the child has a head start in school, schedule a comprehensive eye exam before starting kindergarten at around five or six years old.
Thereafter, if your child has a glasses or contact lens prescription, he or she should visit their eye doctor once a year to update their prescription. If they do not have the need for glasses and contacts, Dr. Hendricks suggests visiting the eye doctor every two years to evaluate any minor changes that might have occurred.
To schedule an exam with either of the doctors mentioned above, call Vold Vision at 479-435-6464.