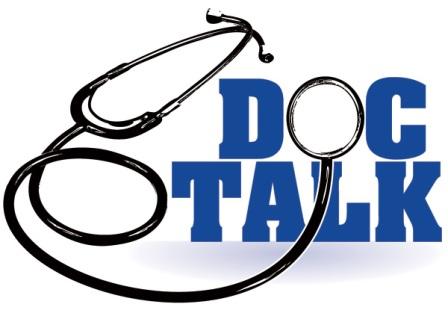 Welcome back to another installment of Doc Talk, a virtual trip to the doctor's office. No waiting rooms required! Today's video will bring you into the exam room with Dr. James Scherer, a pediatrician at Mercy Pediatric Clinic in Bentonville. (He has treated all three of my kids, and he is awesome!) Dr. Scherer will explain the red flags parents should watch out for in order to catch the warning signs of childhood diabetes.
As you know, diabetes has become a major health problem in our country, so we all need to be on the lookout for possible signs of the disease. Click on the "play" arrow in the video window below to hear Dr. Scherer talk about this topic. For more info about the doctor's training and background, click on the photo on the right and a separate video window will open.
If you have any questions about this topic, contact the Mercy Pediatric Clinic at 479-986-6120 or click here to visit the Mercy website. Our thanks to Dr. Scherer for sharing this important info with local moms!