Shannon Magsam and Gwen Rockwood are the lead bloggers and co-founders of nwaMotherlode.com. To read more about them, head over to the "About the Mamas" page by clicking here.
But first, check out this page to see all the great writers and friends they've met along the way who help make nwaMotherlode.com such a fun place to hang out online. Couldn't do it without them.

Andrea Douglas, our resident make-up queen, grew up as the youngest of three daughters. She learned from her older sisters' beauty mistakes (remember mood lipstick and body glitter?) and grew into her own sense of style. She's the beauty guru you wish you could take with you to the make-up counter. As a stay-at-home mom of three little ones, Andi is always looking for the best products and techniques for a fast, flawless make-up routine on a budget. She shares her discoveries as well as the latest trends and beauty hot spots in Beauty Buzz on Motherlode. Read more about how she juggles it all by visiting her blog, Baby on the Hip, at www.babyonthehip.wordpress.com.

John L. Cash is so amazing that we've made him an honorary mama. When it comes to understanding the kind of spiritual encouragement moms really need, he just "gets it". He is a "country preacher dad" to two sons and husband to an amazing woman named Susan. He's a full-time minister who also manages to teach Latin at his local high school. He's not the least bit "preachy"… but he is kinda "teachy", which is a wonderful thing. He takes Biblical scriptures and relates them to our everyday lives as parents and we always come away from his Sunday devotionals feeling better, encouraged, and determined to be good moms. To read his spiritual pick-me-ups, click here to read "Devotion in Motion". He would love to hear from you, so feel free to email him at jcash@scott.k12.ms.us.
Jen Adair is that mama friend you really want to have in real life. She's hilarious, but can be serious at the same time if you really want to have a deep convo. Jen's a (serial) entrepreneur, homeschool mom and CEO of organized chaos. As she says, "Ok – it's really not all that organized. Some days are great, some are not, some days I feel invincible, some days I can barely get out of bed. BUT…it's my life and I'm living it." Browse Jen's collection of random thoughts, humor, images, links and her blog, Slightly Tilted.

Denise Holmes is our resident animal lovin' pet behavior expert and answers Motherlode readers' perplexing pet questions. She knows how to handle those four-legged babies that are members of our families. Denise has over 25 years of experience and focuses on family pet training and animal-assisted therapy.  She has consulted with Arkansas Children's Hospital, helped set up a variety of local pet programs and produced a CD to help expecting parents introduce the family pet to a newborn. Click here to read advice from Denise in Motherlode's Pet Parenting category. See more about Denise and her advice here: www.LoveTrustTeach.com.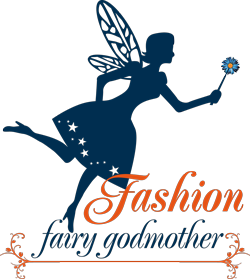 Fashion Fairy Godmother focuses on fashion dilemmas and solutions provided by, well, local fashionista fairy godmothers! The (young, lovely) godmother is a local stylist named Meredith Bollinger. She's like a personal trainer, only instead of your body it's your wardrobe that she whips into shape. You can find her helpful tips on Instagram by clicking here.
Gray, Maverick and Michael are real Northwest Arkansas husbands who have asked to remain anonymous for our Motherlode feature, Inside His Head. That's because they don't pull any punches when answering questions like "Why does my husband tell his mother things I would rather she NOT know?" or "What should I do now that my husband has friended his old girlfriend on Facebook?" or "How can I get rid of my husband's (bad) best friend?" All women have asked themselves at one point or another: "What was he THINKING?" Well, these guys tell us.