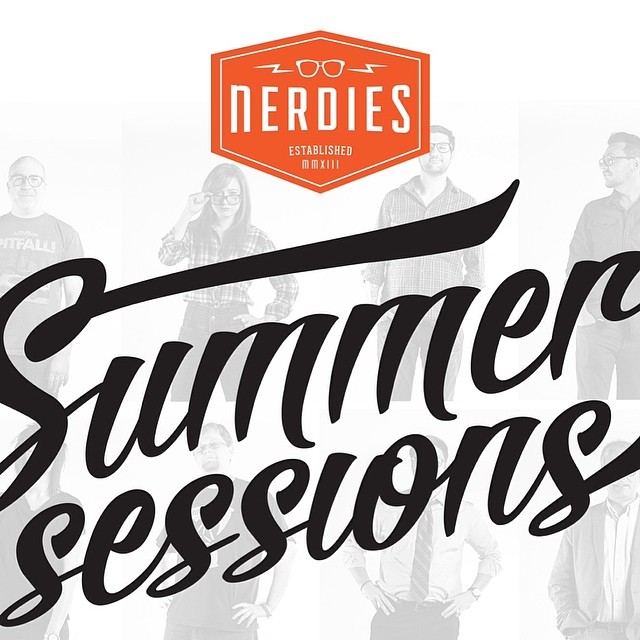 If you've got a kid who would completely LOVE making mods for Minecraft (ask them what that means) or developing video games, STOP THE PRESSES, because there are some new summer camp options in NWA that will make your little nerds swoon. Yes, we said it. You may not call them nerds, but hey, you do know how cool that word is now, right? And companies like Nerdies are helping make it so. Nerdies has some amazing summer camps starting June 9.
Camps include:

Robotics ♦ Mods for Minecraft ♦ Photography ♦ Video Game Development ♦ Arts ♦ Creative Writing/Stand-up ♦ Videography ♦ Improv ♦ Creativity
Want to know what's really cool? The fact that we have these revolutionary and unique classes right here in NWA. And the class limit of 10 kids per session (with 2 mentors) so you know your kids will get some major hands-on help. The mentors really focus on quality and experience. No "summer day care" here!
Brad Harvey, founder and Head Nerd in Charge at Nerdies, told us that a research firm out of Australia did a month-long research study on Nerdies, looking at intellectual property, patents and market research (both domestically and worldwide) and determined that it is the only company in the world to combine all the elements they will have in their first location.  A place where kids can go to learn to code and game with friends is unique to Nerdies.
Harvey said Nerdies' focus on pulling incredible talent (who are industry experts and professionals) together with relevant learning in this new tech economy is unique and provides opportunities that are incredible for local kids. (Don't you love their offices? Love the iconic glasses, the color orange and sleek style!)
"We want to be mentors to the next generation of industry giants," Harvey said. "This is something happening right here in NWA, not NYC or LA, or any other major city where stuff like this normally occurs which eventually filters to NWA. Northwest Arkansas is a great place, with incredible people, who are changing the world."
Your kids seriously want to take these classes, trust us. The "mentors" who will teach these classes have AWESOME bios. Here's the group of mentors (click here to read all about each of them):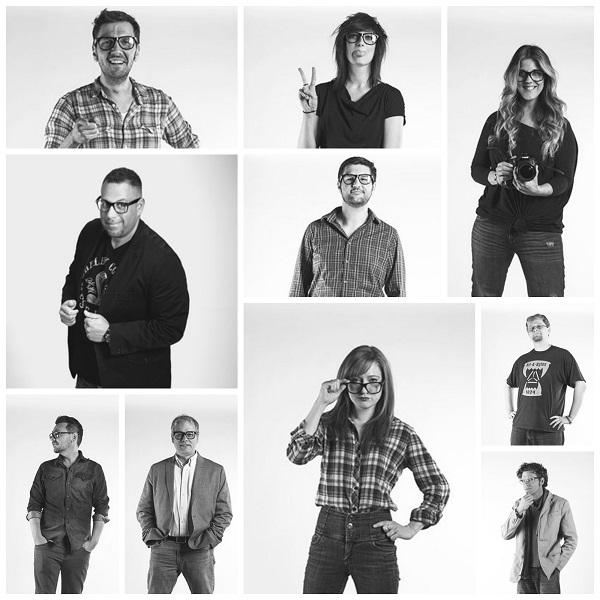 Here's a little more from Head Nerd Brad about Nerdies:
Q: What inspired you to start Nerdies?
As a father of 6 amazing kids, who are all smart and passionate about learning but not very athletic, I was struggling trying to find activities outside of school where they could pursue the things that they love. I noticed that if you played sports, for example, there were ample opportunities for kids to further that passion but there was nothing out there where my kids could be involved in the areas they love like video game development, digital arts, programming, etc.  My 11 year old son desperately wants to learn how to build Mods for Minecraft and I can't teach him that and after a lot of looking for someone who could, we realized that if we wanted him to be able to pursue his passion, we would have to build it for him, so we did
Q: How did you make a decision about which summer classes to offer?
My kids are the best critics we have; they are brutally honest about what they think is cool and what they want to learn about.  We know that in order for kids to want to come and learn during their summer break it has to be unique and like nothing they have had the opportunity to do before.  Our sessions allow kids the opportunity to do things like: build and fight robots, write and shoot a short film, build your own mod for Minecraft instead of downloading ones that other people have created or make your own video game, to name a few. There is no set curriculum at Nerdies; we focus on the outcome verses the process.  By doing this the kids will learn without even knowing it because they will be having a great time getting to follow wherever their own creativity and ideas lead them.
Q: How did you find such amazing mentors?
We want people how are passionate about what they do and we went out and found those people. People who, while may not be teachers as a profession, absolutely love what they do and are the best in their area. For example, I personally wanted my daughter to learn about photography from Maliah Pinkelton and Jade Howard, who have both had their work featured in national publications, shot major brands and bring a unique perspective on photography that goes beyond things like aperture and focal length. Our mentors talk a lot about how they want to give back and teach that passion they so desperately wished they had growing up. Our job is to find passionate people who want to give back, help them create amazing sessions and then go find the best kids for those sessions. Greatest job ever! 🙂
Note from the mamas: At Nerdies, they take their social responsibility to All Nerds very seriously. That's why they started the Foundation for Nerd Advancement and have the motto "No Nerd Left Behind". Nerdies just recently donated 5 scholarships to the NWA Nerd Awards in order to support other great kids in NWA who might not otherwise be able to come to Nerdies.