If you have a kid who loves theatre, you may want to let them try out their acting skills at a Theater Squared Drama Camp because all of the programs are led by professional actors, directors and designers.
TheatreSquared is committed to helping train the artists of tomorrow through professional, immersive workshops and academies that advance theatrical craft. T2 camps enhance life skills of observation, focus, self-confidence, discipline, integrity, commitment and teamwork.
Who doesn't want to encourage their kids to grow in those great qualities?
This summer T2 will be offering two different programs:
A one-week drama camp for 10-12 year olds (July 11-15)
A two-week Shakespeare Academy for 13-18 year olds (July 18-29)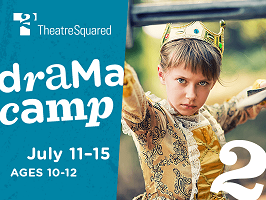 For the younger kids: The drama camp for younger students is a creative camp that's perfect for those who are new to theatre as well as for those who are interested in further developing their skills.
The program promotes active engagement and nurtures respect for the power of language, the examination of complex ideas, the expression of imagination and a deepened understanding of the richness of human experience.
The week will end with a free public showcase so students can share their achievements with friends and family.
For the teenagers: The Shakespeare Academy is a two-week "total immersion"  in the theatrical world of William Shakespeare, and is designed to bring students into working contact with the creative process, while focusing and advancing the performance skills necessary to create an ensemble production.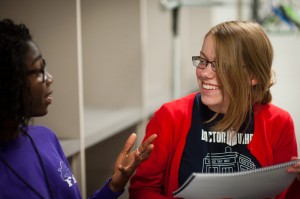 The students will be producing and performing the show Romeo and Juliet.
Two public performances of the production of Romeo and Juliet will take place on July 29 at 4pm and 6pm at Walton Arts Center's Nadine Baum Studios in Fayetteville.
Students will receive 2 complimentary tickets for the public performances and additional tickets can be purchased for $5 each.
Click here to visit the Theatre Squared website and learn more about these upcoming drama classes!