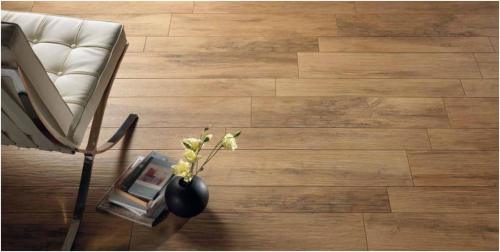 We are LOVING this new flooring option we heard about from our friends at Flooring America. It's tile that looks like hardwood floors. Genius!
Most of us love how warm and natural and upscale hardwood floors look. But let's face it. Wood and water don't always mix. And there will always be spills in a busy kitchen — especially one with kids.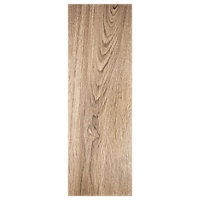 So this new flooring option seems to be the best of both worlds — the practicality and easy-to-clean features of tile combined with the beauty of hardwood floors. (And did we mention that tile floors are less expensive? Yep, there's that point, too.)
For more info on these new types of ceramic tiles, call Flooring America at 479-750-0117. Better yet, swing by their location in Springdale to see the tile for yourself. (They are located in Springdale, behind Lighting Emporium and beside Metro Appliances & More, right off U.S. 71 Business.)
There are a lot of different colors and textures to choose from in the faux wood tiles. You will be AMAZED at how hard it is to tell the tile apart from the real wood. (See that photo at the top of this post? Believe it or not, that's actually tile!)
For more proof, check out this article comparing hardwoods to the faux wood ceramic tile on the Roomology website by clicking HERE. It gives a great description of the perks of going with tile that looks like wood.