Happy Monday, moms! Thanks to all the heart-felt comments you posted on the refrigerator giveaway, I think we're all in a more grateful state of mind leading up to Thanksgiving.
Even in the midst of a tough economy, with loved ones fighting overseas, even with deaths of those held dear, Northwest Arkansas moms are still finding so much to be thankful for. One of those was Springdale mom Elizabeth Dietz, who said in an e-mail: "I am thankful for my son, h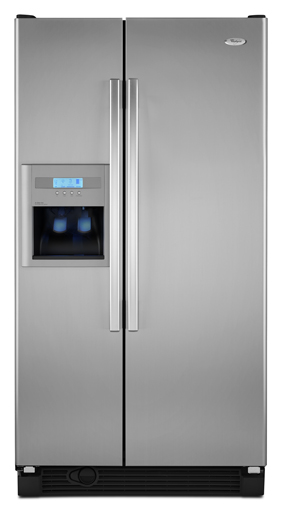 usband, and all of my family. Life is wonderful when you are surrounded by loved ones!" She also e-mailed news about the giveaway to friends and family, telling them, "If you don't need a new fridge … pay it forward to someone who does."
Well, today she's thankful for something very tangible: a brand-new STOCKED refrigerator from Metro Builders Supply! Congratulations to Elizabeth, our fridge winner!!!! Elizabeth heard a message on her answering machine at home that said something like, "This is Shannon with nwaMotherlode.com and I have great news. Give me a call back when you get this!" She didn't hear the second part of the message, however. When she heard the name Motherlode, she ran outside and screamed to her husband of 19 years, Pat: "I think I won the refrigerator!!!"
She came back in, called, and her suspicions were confirmed. She could hardly believe her good fortune.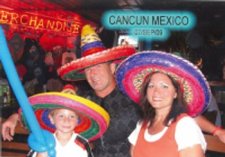 Elizabeth and her husband have a 6-year-old son, Brayden, a sports enthusiast who's a first-grader at Hunt Elementary School in Springdale. She works in accounts receivable at Mailco USA in Fayetteville. This is a picture of the Dietz family in Cancun in September.
Elizabeth has lived in Springdale all her life and has five sisters. Her parents just moved in with them and her old fridge is falling apart.
"This is great timing with the tough economy," she said.
Everyone's coming to Elizabeth's house for dinner, so she'll be able to stock the refrigerator to the gills with the $200 gift card from Harps and $100 for the freezer side from Tyson. And she'll have plenty of room for the leftovers in the new Whirlpool side-by-side from Metro, of course!
Our many thanks to Metro Builders Supply, Tyson and Harps for this awesome fall giveaway! We want to give a big shout-out to all those who brought non-perishable food out to Metro for the young women at Saving Grace, too. Your generosity is a blessing to the girls and the non-profit organization's founder, Becky Shaffer. Here's a short video postcard so you can see all the food you helped collect for this non-profit.