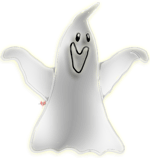 Halloween is right around the corner and that has us thinking about frighteningly-fabulous books!
We thought we'd ask Donna Feyen, a Northwest Arkansas resident since 1994 and founder of a new review website called More Than A Review. The tagline is: "Life's too short to read a bad book. Be surprised by plot twists, but not by offensive content".
Click here to visit the site and see a few of their Halloween picks, including a read for mom, The Diva Haunts the House by Krista Davis, and young adult fiction Ghosts in the Graveyard by Kim Bowman.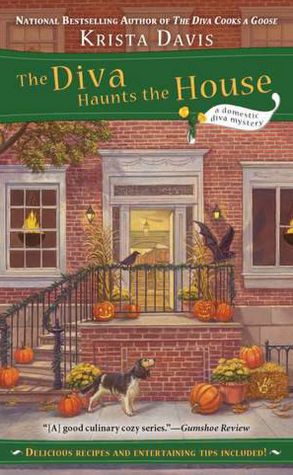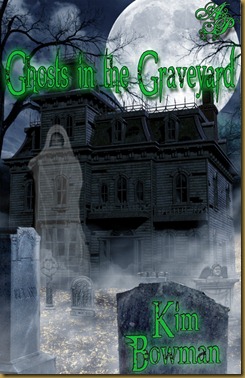 We thought we'd ask Donna a few questions about why she started More Than A Review and what it's all about:
Q: Can you tell us about the Book Review Challenge that you've got going on over at More Than A Review?
Sure! So far we have quite a few non-profits competing for $1,000. The non-profit with the most book reviews entered between Oct 22 and November 11th will win. We'd love for your readers to enter reviews to help their favorite non-profit win the money! Here's a list:
LifeSource International, Inc.
Focus on Senior Citizens
New Heights Christian School
Pea Ridge HS Cheerleaders
Saving Grace
Vandergriff Elementary PTA
Northwest Arkansas Fencing Foundation
Christina Taylor Green Memorial Foundation
Mustang Connection PTO
Q: What inspired you to start More Than a Review?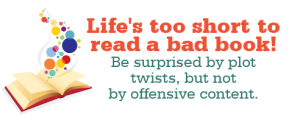 I read a few books within a 6-month period that had content I did not enjoy and didn't want in my head. I could not find a place that would tell me what type of content was in a book before I read it.  I was discussing this with my sister who agreed we needed a website to research books before we read them.
Q: What makes More than a Review different from other review sites?
What makes us different is that we allow readers to rate and review books on the level on content for Sex, Drugs/alcohol, language and violence.  I tried to add Tear Jerker level but my sister convinced me I was the only one who didn't like a book that makes you cry:) I am also a dog lover so I prefer no violence to dogs in my books. 🙂
Q: Is this a good place for parents to check out the appropriateness of books for their kids?
Most of our books right now are YA and adult. We are about 6 months old so we are still gathering reviews. We have a little over 700 reviews in the system today. This will greatly increase after our Book Review Challenge.  So if you dont find the book you are looking for; check back in a couple days. CLICK HERE to support a non-profit through the challenge.
Q: What are you reading right now?
Ghosts in the Graveyard. It has five stars!
Q: Is it easy to submit a review?
Absolutely! We do ask that you register just to eliminate the spammers.  The registration also gives you the opportunity to choose your preferred reading content and the system will recommend books based on what you select.  For example, if you prefer books with violence of 3 or less, the system will recommend 5 star books with violence of 3 or less.
Click here to visit the More Than A Review website. And don't forget to submit reviews to help your favorite non-profit win that money!