By Shannon Magsam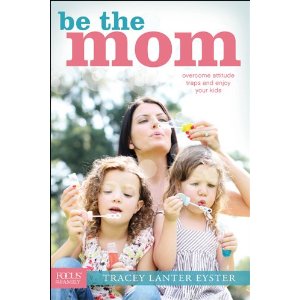 Two years ago in the fall, my sister and I took our daughters on a guided trail ride near Pinnacle Mountain in Little Rock.
Our young, beautiful guide, Samara, was especially kind to my horse-crazy daughter. At one point, our horse/rider line-up shuffled and I was on the horse behind Samara's. We had a great chat as our horses carried us along a gorgeous wooded trail on a breezy blue-sky day. She told me that she planned to attend JBU in the fall and that she was going to be a camp counselor later that summer. When I told Samara what I do at Motherlode, she said, "Oh, I bet you'd like my mother."
She explained that her mother, Tracey Eyster, created a website, MomLifeToday.com, in Little Rock  so we'd probably have a lot in common. When we got back to the stables, she gave me her mom's business card. I determined right then and there to reach out to Tracey and tell her mom "job well done" on raising such a sweet daughter.
Even though we live in the same state, I didn't meet Tracey until Gwen and I attended the BlissDom conference in Nashville in February.
All that to say Tracey recently wrote a book that came out a few weeks ago called "Be the Mom: Overcome attitude traps and enjoy your kids". It's a Focus on the Family book published by Tyndale House Publishers Inc.
The good news? We have three of Tracey's books to give away! (See giveaway details below.)
I love that she started writing the book specifically for Samara. She wrote, "I wanted her to know that being a mom is hard but well worth it."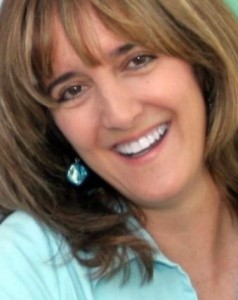 Tracey's book is not "preachy". She comes across as a girlfriend who's been there and wants to help you along in your own Christian momlife. Several of the "mom traps" she writes about in the different chapters really stood out to me, personally.
In particular, the "busy mom" trap was the one that made me cringe the most. There are various mom truths scattered throughout the book, and the one in that chapter notes: "Being a busy mom is not the goal; instead, being a relational and content mom is what you should strive for."
I also loved the part where she cautioned moms to work on having a close relationship with your kids now, so when something goes wrong "you will have earned the right to speak into their lives." Later, she calls it "relational equity". Love that.
She also has quizzes at the end of each chapter, which I'm really a sucker for.
HOW TO WIN A COPY OF TRACEY'S BOOK: Click on the orange button below and tell us one of the best pieces of advice you ever received about being a mom. I think some of the best advice I received was to enjoy each stage of your child's life because they all have surprises and joys (yes, even the teen years!).
If you don't win one of the books but you'd like your own copy, click here to order the book on Amazon or here to buy it through Focus on the Family. It will feel good knowing that all author proceeds for Be the Mom will go to Project 319 at Pine Cove Christian Camps in Tyler, Texas. Project 319 provides scholarships to youth who are considered at-risk, active military families and campers in spiritual and financial need.
This is also really cool: Samara was a horse wrangler at Pine Cove Christian Camp over the summer. It had been one of her dreams since she was a little girl. Way to go, Samara!