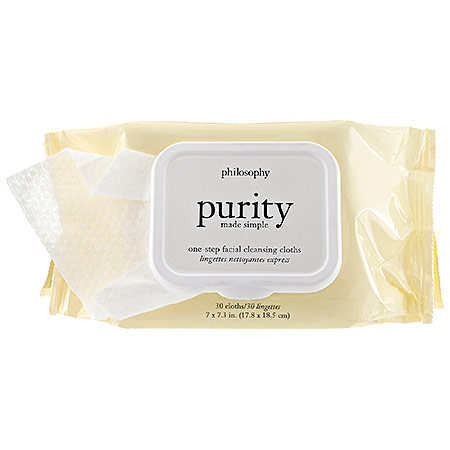 Almost every time I find a product I love, it's because another mom told me about it. The two products featured here today are both in that category.
Please tell me I'm not the only one who gets super lazy at bedtime and doesn't feel like splashing water on her face. You, too? Well, meet your new best friend — the Purity facial cleansing cloths. They're made by Philosophy, and the simple soap version (in the bottle) is great, too. But I love the easy convenience that the wipes offer. I keep them on my nightstand for those times when I fall into bed and simply can't move another muscle.
They take off all the makeup — even the mascara — and they smell great, too. And then I don't have to feel guilty for not washing my face before I go to sleep. Yay! Cost is about $15 on Amazon but you can also find these at Sephora and Ulta.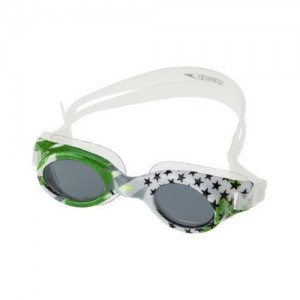 If you're like 99% of moms, you're spending LOTS of time taking kids to the pool these days. And most kids like goggles because they can see underwater and the chlorine doesn't bother their eyes as much when they're wearing them.
But be warned because all goggles are NOT created equal. We went through some junky ones before a fellow mom and swim teacher told me about the Speedo Junior Glide goggles. (I've found them at Target, Kohl's and Academy Sports.) They really do fit well and stay in place, no matter how rowdy your little swimmer gets in the pool.
I especially love that they come in so many colors and cute patterns because it lets me pick out different sets for each of my 3 kids. That means no more fighting over whose goggles are whose.
Over the past few summers, I've been stockpiling these goggles so we always have a few pair in the beach bag, the suitcase, by the pool, etc. In my opinion, they're worth the price tag ($14.99 at Target) because they fit well, work well, they're cute and they also last a long time. Happy summer, mamas!