If you've got a few days off to enjoy the holidays — and you're a book lover — you may be looking for some good reads.
Here are a few we've enjoyed recently.
If you're in a rut: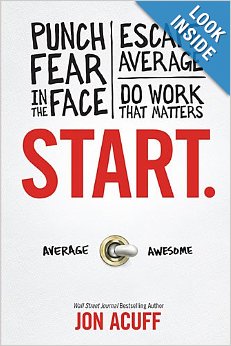 Start by Jon Acuff. Jon has been the keynote speaker at several conferences we've attended and we think he's great. This is a good book to read if you'd like to Start something new. This is not a quit-your-job-and-go-nuts book; it's more a kick in the pants to go from average to awesome.
If you like your books with mysterious twist…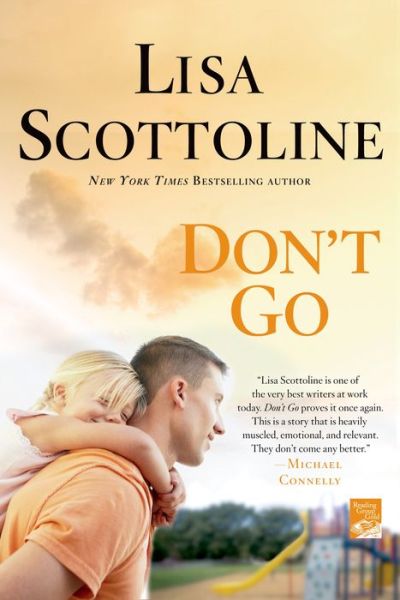 Don't Go by Lisa Scottoline. This author pretty much delivers no matter what the book. This one is from a dad's — and soldier's — perspective. Here's a summary: "When Dr. Mike Scanlon is called to serve as an army doctor in Afghanistan, he's acutely aware of the dangers he'll face and the hardships it will cause his wife Chloe and newborn baby.  And deep inside, he doesn't think of himself as a warrior, but a healer. However, in an ironic turn of events, as Mike operates on a wounded soldier in a war-torn country, Chloe dies at home in the suburbs, in an apparent household accident."
If you like to read humorous memoirs about motherhood: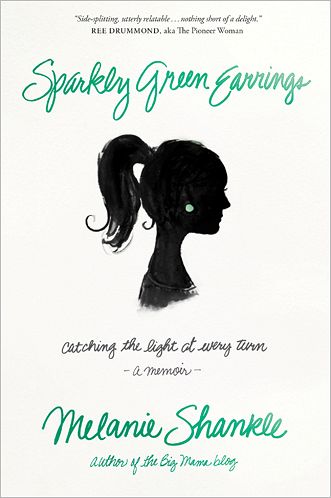 Sparkly Green Earrings: Catching the Light at Every Turn. This is Melanie Shankle's memoir about first motherhood written in a funny, engaging way. It also captures the quirkiness she shares on her blog, Big Mama. And Melanie is coming out with a new book that sounds hilarious called: The Antelope in the Room: The Real Story of Two People Sharing One Life. Here's the cover: