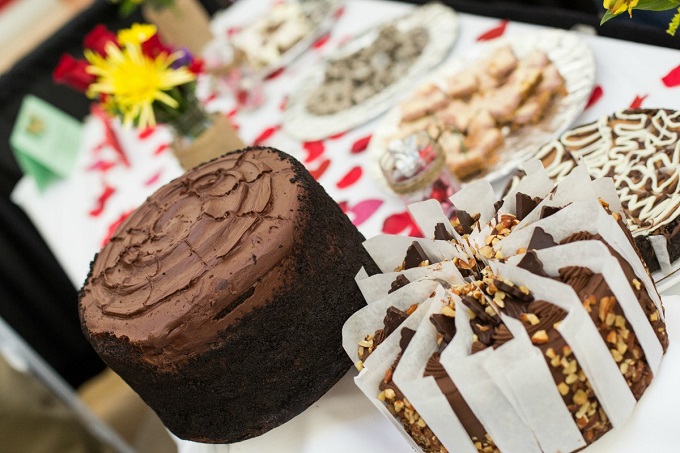 We always share the best activities for families and moms in our regular monthly calendar, but we also want to give you a heads-up on Fridays about what's happening over the weekend, so you won't miss a thing.
Here are a few good ideas for what to do in NWA this weekend, Jan. 30-31:
1. Le Chocolate Feast, NWA Mall. On Saturday (Jan. 30) the Le Chocolate Feast will be at the NWA Mall from 10 a.m. to 3 p.m. This fun event benefits The Pink Divas of NWA, a local support group for women battling breast cancer. The group not only offers support, but they also provide scholarships and do other wonderful things to help women and children in our area.
You can buy a ticket ($10 for adults and $5 for kids 12 and under) and then sample chocolate treats from local restaurants. You can buy tickets today at Dippin' Dots at the mall or online at lechocolatefeast.org. Or just grab a ticket tomorrow at the ticket booth.
2. It's Great to Skate family event at the Jones Center. This free event is from 10 a.m. to 1 p.m. at the Jones Center. It's Great to Skate is an annual event hosted by the Ozark Figure Skating Club and features free skating exhibitions, skating classes, and open skating sessions. For more information, contact Katie Sabo at kgsabo@gmail.com.
Schedule of events (FREE):
10-10:30am Skating Exhibition
10:30-11am Skating Class
11-11:30am Open Skating
11:30-12pm Skating Exhibition
12-12:30pm Skating Class
12:30-1pm Open Skating
Click here for more information.
3. Classic Albums Live presents The Beatles' Abbey Road. On Saturday (Jan. 30) at 8 p.m., Classic Albums Live makes their highly-anticipated stop at Walton Arts Center to perform The Beatles' immaculately produced Abbey Road album in its entirety.
These first-rate musicians are dedicated to faithfully recreating every sound on the original album exactly as you remember it. "Come Together" to celebrate the enduring, powerful and transformational music of these rock legends and hear your favorite Beatles songs performed just as they were intended.
Click here for more information.
4. Family Tour at Crystal Bridges Museum. Join this drop-in family tour and get to know some of the favorite artworks in Crystal Bridges' galleries. The experienced Gallery Guides will lead you on a fun, interactive experience suitable for all ages.
Children will receive complementary "I Spy Gallery Glasses" as well. Meet in the lower lobby about 5 minutes before 1 p.m. This event is free and no registration is required.
Click here for more information.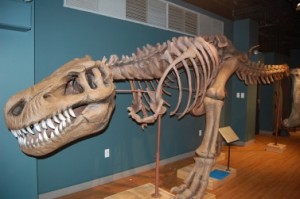 5. Dinosaurs: Fossils Exposed at The Amazeum. If you haven't visited the Amazeum yet, this weekend might be a great time to check it out. The Fossils Exposed exhibit will only be at the Amazeum for a few more weeks.
The exhibit explores the bones and fossils belonging to the giant creatures that once roamed the Earth. Guests can view and even touch six full dinosaur skeletal molds including a Triceratops, Tyrannosaurus Rex and Velociraptor.
There are additional molds of skulls, arms, legs, eggs, footprints and a 6-foot-1 Apatosaurus femur. Guests will also enjoy a dig box where they can use paleontology tools to unearth dinosaur bones.