LIVESTRONG Day at NWA Mercy Family YMCA
Join the Northwest Arkansas Mercy Family YMCA to celebrate national LIVESTRONG DAY in support of the launch of its new program LIVESTRONG at the YMCA. The NWA Mercy Family YMCA was selected to offer LIVESTRONG® at the YMCA, a physical activity and well-being initiative for cancer survivors. There will be a coffee and bagel social from 8:30—10:30 am to learn about the program and meet the instructors leading the program. Stop by anytime on Oct. 2 to make a donation to the new program. There will be a recognition board for people to donate in honor or, in support of, or in memory of a cancer patient close to them. Minimum donation of $2. Each donor will receive a LIVESTRONG bracelet.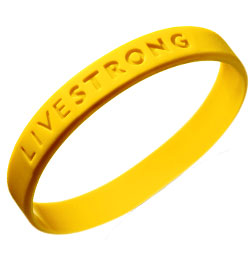 Date: Oct. 2
Time: Breakfast, 8:30-10:30/Donations all day
Location: NWA YMCA, 5214 Village Parkway, Rogers
More info: ashtoncaton@crowder.edu or call 479-273-9622
Dine Out For Peace (benefiting Peace at Home Family Shelter)
Dine Out For Peace is a one-day restaurant fundraising event held in Northwest Arkansas. The funds raised will benefit Peace at Home Family Shelter, allowing them to continue to provide comprehensive support services to those impacted by domestic violence in Northwest Arkansas. This event offers many customers and local businesses a meaningful way to express compassion for people affected by domestic violence. To be part of the fun, and make a difference, simply dine out at one of these participating restaurants on October 4, 2012:
Jammin Java
Orange Leaf Frozen Yogurt
Emelia's Kitchen
Fresco Café and Pub
Ella's
U.S. Pizza Co.
Loafin Joe's
Lucky Luke's BBQ
Geraldi's
Sassy's Red House
Spiedini Italian Grill
Bordinos
bhk on the square
Date: Oct. 4
Time: ALL Day Thursday
Location: See restaurant locations above
More info: Click here to visit the Peace at Home website
12th Annual Taste of the Ozarks (benefiting Big Brothers Big Sisters of Northwest Arkansas)
This event is hosted by Randy and Christine Meier. Presented by Englander, this event is unlike traditional galas.  The atmosphere is relaxed so that patrons can enjoy a unique wine tasting provided by Liquor World, exceptional hors d'oeuvres by Kruton's, and one-of-a-kind auctions filled with exclusive items. Impressive live auction items include: American Idol semi-final and finale tickets, Academy of Country Music Awards tickets, tickets to a taping of Ellen DeGeneres, UA Basketball Courtside tickets and MLB League Championship and World Series tickets!  Please join us for an evening of ambiance at a premiere home in Har-Ber Meadows, as we work toward our goal of serving more children in Northwest Arkansas.
Date: Oct. 4
Time: 6-9 p.m.
Location: Har-ber Meadows
Time: Click here to register
Captivating Heart Weekend Retreat for Women
Based on the book Captivating by John and Stasi Elderidge, this weekend retreat will be full of fun, fellowship and motivating speakers who will share Scripture, personal experiences and movie clips. The retreat is open to women of all faiths and traditions.
Date: October 5-7
Location: New Life Ranch, Colcord, Okla.
Time: Click here to register
Point of Grace Concert (benefiting Saving Grace)
Date: Oct. 5
Time: 7 p.m.
Location: Walton Arts Center
More info: Click here
Walk to Defeat ALS (coincides with First Friday on the Bentonville Square)
October 5th Walk to Defeat ALS Sixth annual NWA Walk to Defeat ALS is teaming up with the Bentonville Square! Join us as we walk to promote awareness and raise funds for those battling ALS (Lou Gehrig's Disease) Friday, October 5th at 5 pm. We will begin at Lawrence Plaza, walk down by Crystal Bridges and end at Bentonville Square to enjoy the Oktoberfest festivities of First Friday on the Square!
Date: Oct. 5
Time: 5 p.m.
Location: Bentonville Square
More info: To register to walk please visit www.als-arkansas.org or call 479-621-8700 for more information.
Jane Goodall
Legendary primatologist and conservationist Dr. Jane Goodall, DBE, founder of the Jane Goodall Institute and a United Nations Messenger of Peace, will speak at 7 p.m. on Friday, October 5 at Barnhill Arena on the University of Arkansas campus in Fayetteville. The event will headline the University of Arkansas Honors College 10th Birthday Celebration. The lecture is cosponsored by the University of Arkansas Honors College and the student Distinguished Lectures Committee.
Date: Oct. 5
Time: 7-9 p.m.
Location: Barnhill Arena (UA campus)
More info: Click here
NWA Tour de Cure
The American Diabetes Association invites you to our 2012 Northwest Arkansas Tour de Cure. Join us on October 6th to ride, run, walk in the fight to Stop Diabetes. The event includes a 100 mile, 62.5 mile, 50 mile, 20 mile, and family ride plus 5K walk/run followed by a health festival featuring fun, food, and entertainment for the whole family.
Date: Oct. 6
Time: 7 a.m. to 4 p.m.
Location: Arvest Ballpark
More info: Click here for more info.
American Girl Fashion Show, ACO
A fun-filled experience for American girls, their families, friends and favorite dolls! Celebrate being a girl, whether yesterday or today, with this colorful and historic fashion show. Elegant refreshments, door prizes, and a little education too, create a unique opportunity for girls of all ages. Proceeds underwrite children's programming at the ACO.
Date: October 6 & 7
Time: Varies
Location: Arts Center of the Ozarks
More info: Click here to visit the ACO website.
International Festival
Grab your passport because you're going on a trip around the world at this year's free 12th Annual NWA International Festival and 5th Annual International Fashion Show! Attention kids! Have your picture taken with some of your favorite characters including Mickey Mouse, Minnie Mouse, Goofy, Dora the Explorer and many more! Meet some of your favorite players too! Northwest Arkansas Naturals team members and their mascot Strike will also be attending! Kids can also pick up a special passport coloring book when they get there to have stamped by numerous countries represented at the festival. This fun, family-centered event will also feature traditional ethnic foods, cultural exhibits, international dancing and music.
Date: Oct. 6
Time: 10 a.m. to 4 p.m.
Location: Downtown Rogers
More info: Click here
Moms On The Farm
Do you want to know more about your food and where it comes from? Join these women in agriculture on tours of local dairy and beef farms in Northwest Arkansas. Then, see cooking demos from Arkansas Cattlewomen. (Sign up by Oct. 1)

Date: Oct. 8
Time: 9 a.m. to 3 p.m.
Location: Depart by bus from the Pauline Whitaker Arena at 9 a.m.
More info: Click here to visit the Facebook page.
Concert Series at Botanical Garden of the Ozarks (3 Penn Acre)
Date: Oct. 11
Time: 6 p.m.
Location: Botanical Garden of the Ozarks, Fayetteville
More info: Click here.
Kid's Day America at the Jones Center
17th  annual "Kids Day America" is a Health, Safety, and Environmental Awareness Day. Dr. Justin Favorite will be sponsoring the event locally from noon until 3 pm at the Jones Center of Springdale. The event is FREE to everyone and will provide essential information on crime prevention, internet and child safety, and environmental awareness. The Springdale Police Department will donate special child ID cards to every child who attends, and will be on hand to provide FREE fingerprinting of all the children. Additionally, there will be special appearances by "McGruff" The Crime Dog and "Sparky" the Fire Dog, who will be joined by Strike from the Northwest Arkansas Naturals. The Fire Department is bringing a fire truck and will teach fire safety tips to the children.  Dr. Favorite will provide FREE health screenings, and will be distributing vital information on disease prevention and health promotion. There also will be free Vision Screenings provided by Dr. Kimberly Owens from Owen's Optometry, and Dr. William T Mahon and Dr. Jim Hunt from My Village Pediatric Dentistry performing dental screenings for the children. They will also provide free balloons, food and fun for everyone.  There will be special giveaways and free prize drawings every half-hour. This event is also to raise money for the Children's Advocacy Center of Benton County. 
Date: Oct. 13
Time:  Noon to 3 p.m.
Location: Jones Center, Springdale
More info:  Call Favorite Family Chiropractic at (479) 756-1155 or follow Kids Day America Springdale on Facebook.
Girls' Only Camping Adventure at Devil's Den
Learn how fun it is to rough it in the woods — girls' style. Explore the trails, go on an owl prowl, listen to bats and learn how to Dutch oven cook.
Date: October 13 – 14
Location: Devil's Den State Park, West Fork, AR
Time: 10 a.m. Saturday to noon Sunday
For more info: Call the visitor center at 479-761-3325
24th Annual Pea Ridge Mule Jump
Barrel racing, pole bending, kids' events, vendors from across a four-state area. Fun-filled day for the family.
Date: Oct. 13
Time: 9 a.m.
Location: Pea Ridge High School
More info: Click here
Spanker Creek Arts & Crafts Festival
The fairs kick off with the Spanker Creek Farm Arts & Crafts Festival, located at the Spanker Creek Farm.

Date: Oct. 17-21
Time: Varies
Location: Spanker Creek Farm, Bentonville
More info: Click here
58th Annual War Eagle Mill Fall Crafts Fair
Also known as War Eagle Weekend, this fair is a NW Arkansas extravaganza along the beautiful War Eagle River. Join the Mill and our neighbors as we feature over 400 booths offering a huge variety of fine crafts, food, and music.
Date: Oct. 18-21
Time: Varies
Location: War Eagle Mill
More info: Click here
Fayetteville MOMS Club garage sale (to benefit NWA Children's Shelter)
Date: Oct. 19-20
Time: 7 a.m. to noon
Location: 1602 E. Robinson, Suite N (empty suite next to Owens Optometry), Springdale
Hummingbird Foundation's Fall Banquet at Pratt Place Barn (to benefit premature babies)
On October 25th, Hummingbird Foundation will its first annual Fall Banquet, which will include dinner, a silent auction (with some AWESOME items up for grabs!), and guest speakers who will be sharing their experience with having a preemie and there will be a real Angel Eye bed present so that people can see for themselves what proceeds from the banquet will go toward purchasing. The dinner and silent auction to raise money for the Angel Eye program at UAMS. Hummingbird Foundation was founded in honor of Emry Taylor Walker, who was born 11 weeks premature, and all of the sweet preemies and the tiny angels that were born in heaven.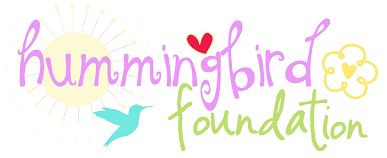 Date: Oct. 25
Time:
Location: Pratt Place Barn, Fayetteville
More info:
Living Forest
Join Mother Nature (one of our park friends dressed in character) as she introduces her forest friends here at Hobbs State Park–Conservation Area. Listen to each animal's story and learn what you can do to make their lives and ours easier. This is a fun-filled experience for the whole family! Registration and pre-payment required. Contact the park for more information and to register.
Date: Oct. 26-28
Time: Friday, Saturday 6-9 p.m./Sunday, 1-4 p.m.
Location: Hobbs State Park, Rogers
More info: 479-789-5000
Shrek: The Musical

Date: Oct. 30
Time: 7 p.m.
Location: Walton Arts Center
More info: Click here
Check back with nwaMotherlode soon for a list of  Halloween activities!