We are so excited about the shows that Walton Arts Center has planned for the upcoming Broadway Season. Season subscriptions are on sale now, so we wanted to give you a heads-up on what they've got going on. It's a great line-up!
JERSEY BOYS | SEPTEMBER 3-8, 2013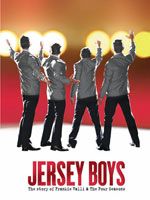 "TOO GOOD TO BE TRUE!" raves the New York Post. JERSEY BOYS, the 2006 Tony Award winning Best Musical about Rock 'n' Roll Hall of Famers The Four Seasons: Frankie Valli, Bob Gaudio, Tommy DeVito and Nick Massi, finally arrives in Northwest Arkansas. This is the story of how four blue-collar kids became one of the greatest successes in pop music history.JERSEY BOYS features their hit songs "Sherry," "Big Girls Don't Cry," "Rag Doll," "Oh What a Night" and "Can't Take My Eyes Off You."
Content consideration: contains "authentic, profane Jersey language." Parental discretion advised.
WHITE CHRISTMAS | NOVEMBER 19-24, 2013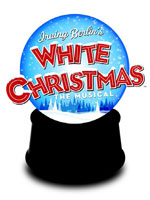 Direct from Broadway, the classic holiday movie White Christmas comes to the stage at last! This brand new musical shines with classic Berlin hits like "Blue Skies," "How Deep is the Ocean?" and, of course, the unforgettable title song. This production tells the story of two buddies putting on a show at a magical Vermont inn and finding their perfect mates in the process. Full of dancing, laughter and some of the greatest songs ever written, IRVING BERLIN'S WHITE CHRISTMAS promises a merry and bright theatrical experience for the whole family!
Content suitable for the whole family.
I LOVE LUCY® LIVE ON STAGE | FEBRUARY 4-9, 2014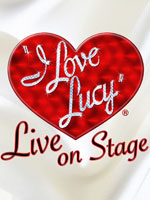 I LOVE LUCY® LIVE ON STAGE is the brand-new hit stage show adapted from the most beloved program in television history! It's 1952 and you are a member of the Desilu Playhouse studio audience where you experience firsthand the filming of two hilarious I LOVE LUCY® episodes, complete with charming host, 50s style harmonies from the Crystaltone Singers and the sidesplitting antics of America's favorite foursome – Lucy, Ricky, Fred and Ethel. Whether young or old, everybody really does LOVE LUCY!
Content suitable for the whole family.
CHICAGO | MARCH 11-16, 2014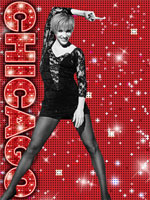 CHICAGO has everything that makes Broadway great: a universal tale of fame, fortune and all that jazz; one show-stopping-song after another; and the most astonishing dancing you've ever seen. No wonder CHICAGO has been honored with six Tony Awards®, two Olivier Awards®, a Grammy® and thousands of standing ovations. It's also no surprise that CHICAGOhas wowed audiences all around the world, from Mexico City to Moscow, from Sao Paulo to South Africa. Be here to welcome them back to our stage next spring.
Content consideration: contains some mature content. Parental discretion advised.
THE WIZARD OF OZ | APRIL 1-6, 2014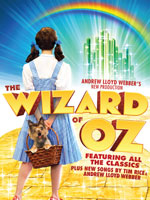 "We're off to see…." The most magical adventure of them all. Andrew Lloyd Webber's new production of THE WIZARD OF OZ is an enchanting adaptation of the all-time classic, totally reconceived for the stage. Developed from the ever popular MGM screenplay, this new production contains all the beloved songs from the Oscar®-winning movie score, all the favorite characters and iconic moments, plus a few surprises along the way, including new songs by Tim Rice and Andrew Lloyd Webber.
Content suitable for the whole family.
With a Broadway subscription, you get the BEST seats at the BEST prices and you put five nights of entertainment on your calendar. Order today by calling 479.443.566 or click here.