Jersey Boys, Walton Arts Center
JERSEY BOYS, the 2006 Tony Award winning Best Musical about Rock 'n' Roll Hall of Famers The Four Seasons: Frankie Valli, Bob Gaudio, Tommy DeVito and Nick Massi, finally arrives in Northwest Arkansas. This is the story of how four blue-collar kids became one of the greatest successes in pop music history. JERSEY BOYS features their hit songs "Sherry," "Big Girls Don't Cry," "Rag Doll," "Oh What a Night" and "Can't Take My Eyes Off You." Content consideration: contains "authentic, profane Jersey language." Parental discretion advised.
Date: Sept. 3-8
Time: Varies
Location: Walton Arts Center
More info: Click here
True Lit, Literary Festival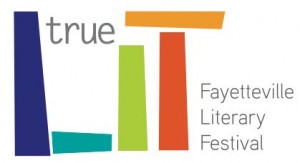 True Lit is a collaboration between multiple Fayetteville institutions interested in celebrating literary adventures for all ages. The four-day festival includes many events that are free and open to the public. The festival website is www.truelitfest.com. True Lit's inaugural year will feature a stellar line up of talented national and regional authors.
Book Character Parade at 10:30 a.m. Saturday, Sept. 7. As part of the True Lit Festival, there will be a costume parade for all ages. Dress as your favorite character and parade from the Fayetteville square to the library with a chance to win a prize for best costume. (We have it on good authority that some of the prizes will be from Bath Junkie. Love.) Click here for the full schedule.

Date: Sept. 5-8
Time: Varies
Location: Varies
More info: Click here
Bella Vista Hay Days
Bella Vista Hay Days is a community festival complete with free live music, games, and family activities. We all remember back to our "hey days" as an era when times were good and life was simpler. We hope this festival will recreate those memories. Bring your chairs or blankets and enjoy free live music.
Date: Sept. 6-7
Time: Varies
Location: Arkansas 279 and Rogers Drive (click here for directions)
More info: Click here
Polo in the Ozarks
Since 1976, Life Styles, Inc. has been dedicated to helping individuals with disabilities achieve the skills and talents they need to live as independently as possible. With almost 2,000 attendees every year, Northwest Arkansas' longest running charitable event, Polo in the Ozarks has been a highly anticipated occasion in this region for 23 years. Featuring the area's only polo match, this fun, family event also includes tailgate parties, dinner and dancing under the stars, children's activities, and both live and silent auctions.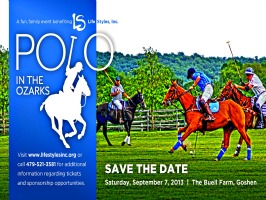 Date: Sept. 7
Time: Varies
Location: Buell Family Farm, Goshen
More info: Click here
Cupcake-a-Palooza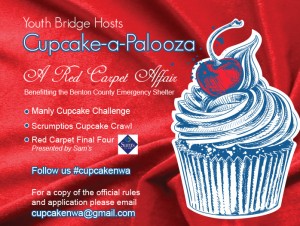 The final four elimination rounds for the professional and amateur divisions will be held September 8th at the Sam's Club Home Office. Contestants will bake their signature Red Carpet themed cupcake for celebrity judges, including Chris Hanmer, winner of Bravo's "Top Chef: Just Desserts" and owner of CH Patisserie in Sioux Falls, South Dakota.  Proceeds benefit the youth in the Benton County Emergency Shelter.
Date: Sunday, Sept. 8
Time: Registration 1-1:45 p.m./Event 2-5 p.m.
Location: Sam's Club Home Office, Bentonville
More info: Click here
Lynyrd Skynyrd Concert, The Amp
The American rock band that rose to worldwide recognition on the basis of its driving live southern hard-rock performances and signature tunes like "Sweet Home Alabama," "Free Bird," "Gimme Three Steps," "Simple Man," "Saturday Night Special," and so many more is coming to Northwest Arkansas.
Date: Sept. 12
Time: Gates open at 6 p.m., show at 7:30 p.m.
Location: The Amp
More info: Click here
Calling All Superheroes 2nd Annual Children's Gala (American Cancer Society)
The purpose of the event is to raise awareness of childhood cancer and raise support for the American Cancer Society.  This family-friendly event will feature live music, food, children's activities, and a silent auction. Children are encouraged to come dressed as their favorite superhero. Children currently going through cancer treatment will be admitted for free with a caregiver. $50 for a ticket (includes 1 parent and 1 child). $20 for additional child and $40 for additional adult. $100 for a family of 5.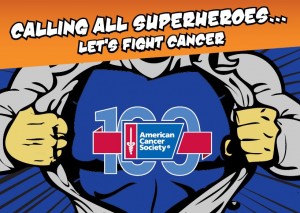 Date: Sept. 13
Time: 6-9 p.m.
Location: Pratt Place Barn, Fayetteville
More info: Click here or call 479-246-0002
Bikes Blues & BBQ
Date: Sept. 18-21
Time: Varies
Location: Varies
More info: Click here
Walk to End Alzheimer's (5k or walk)
Date: Sept. 21
Time: 5k check-in 7 a.m./Walk check-in 8:30 a.m.
Location: Arvest Ballpark
More info: Click here
Harvest Moon Festival Boutique Show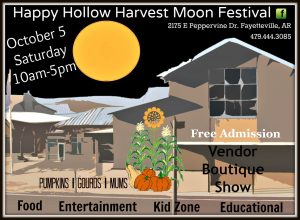 Bring the entire family! Come celebrate the Harvest 10am-5pm with a Vendor Boutique Show, Pumpkins|Gourds|Mums, Food, Kid Zone & Museum displays highlighting the history of Happy Hollow Farm, Exhibits from local farming and environmental groups, Entertainment and Demonstrations. Free Admission. Happy Hollow Elementary School, 2175 E Peppervine Dr. Fayetteville 479-444-3085 www.facebook.com/HappyHollowHarvestMoonFestival
Date: Oct. 5
Time: 10 a.m. to 5 p.m.
Location: Happy Hollow Elementary, Fayetteville
More info: Click here