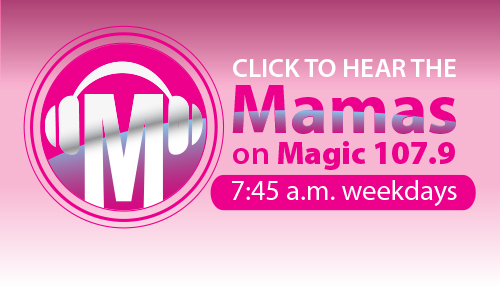 This week on Mamas on Magic 107.9, we talked about stress and different ways to deal with it in your day-to-day life.
You can hear the Mamas on Magic radio segments by listening to Magic 107.9 at 7:45 a.m. weekdays.
If you missed one of this week's discussions on stress, click the LEFT side of the audio bars below to hear them now.
Monday's segment:
Tuesday's segment:
Wednesday's segment:
Thursday's segment:
Friday's segment: