We can't wait to pull the winning name out of our magic giveaway hat, mamas! We've got FOUR FREE tickets for one lucky Northwest Arkansas family to see the world's best-selling magic show — The Illusionists – Live from Broadway™.
The Illusionists will be at Walton Arts Center for two shows on Oct. 17 and 18 at 7 pm featuring the mind-blowing talents of five of the most incredible Illusionists on earth.
Full of hilarious magic tricks, death-defying stunts and acts of breathtaking wonder, The Illusionists has shattered box office records and thrilled audiences of all ages during their Broadway run and successful multi-city tour. The five Illusionists set to perform at Walton Arts Center include:
The Grand Illusionist: Darcy Oake can do it all. When it comes to magic, Oake is in a class of his own. When he appeared on "Britain's Got Talent," Simon Cowell said, "We are witnessing the birth of a star". Darcy has thrilled both TV viewers and live audiences with his slight-of-hand and renowned illusions.
The Trickster: Jeff Hobson is the epitome of glamour and showmanship. Don't be fooled by his innocent appearance; Jeff has audiences laughing long after the curtain goes down.
The Manipulator: An Ha Lim was the winner at Korea's Busan International Magic Competition (2006), Italy Club Convention Manipulation (2006) and World Magic Seminar in Asia (2007). An Ha Lim was also a Golden Lion Award winner at the World Magic Seminar in Las Vegas (2008).
The Daredevil: Jonathan Goodwin is widely considered one of the most creative, skilled and frankly crazy stunt performers in the world. He is an accomplished knife thrower, archer, escape artist, fakir, martial artist, free diver and free climber. Unlike the other performers in the show, Jonathan is not a magician or illusionist, but he will leave the audience breathless with his death-defying stunts.
The Mentalist: Chris Cox is a multi-award winning 'mind reader who can't read minds' and the star of BBC Three's Killer Magic. Cox has written and performed five sell out one-man Edinburgh Fringe Festival shows which have toured the UK and New Zealand. Recently, he was the magic and illusions assistant on Harry Potter And The Cursed Child Parts One And Two in London.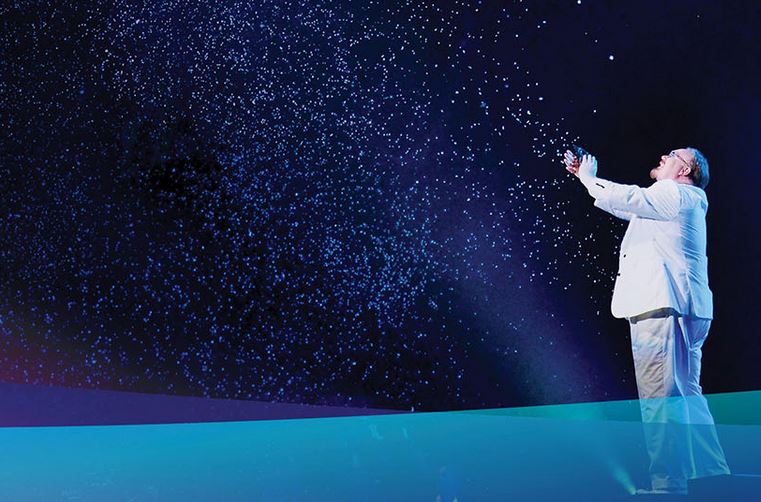 Ready to throw your name in the online magic hat?!
HOW TO ENTER:
If you'd love to win these 4 tickets for your family to see The Illusionists at Walton Arts Center, click on the word "comments" (right under the headline of this post) and scroll down to the bottom of the comments posted by other moms.
Then write a quick comment telling us which magic trick you wish you could perform as a mom. Being in two places at once? Pulling a yummy dinner out of your hat — one your kid would definitely eat? 🙂
You can also email your answer to us at giveaways@nwaMotherlode.com.
INCREASE YOUR ODDS OF WINNING:
Help us spread the word about this giveaway by emailing your friends and family about the giveaway. We'll give you an extra chance to win for every person you tell. Just be sure to put giveaways@nwaMotherlode.com on the CC line of your note so we can give you proper credit.
Our newsletter subscribers get access to the good stuff, including exclusive giveaways (like this one), information about local events, local mom interviews, recipes and more.
The nwaMotherlode newsletter is delivered straight to your inbox so you don't miss anything awesome. CLICK HERE to sign up. We won't fill your inbox with info, no worries. We only send out newsletters when there's something in it for you — and we know you'll be interested in hearing about it.
BE SOCIAL:
You can also earn extra chances to win by commenting on our Facebook page, following us on Twitter or following us on Instagram. If you do any of those, just mention it in your comment or email so we can give you proper credit.
We'll choose a winner on Friday, mamas, so check your inbox! Visit waltonartscenter.org for more information about The Illusionists. Tickets range from $37 to $77 plus applicable fees. Patrons can also purchase reserved parking in the Spring Street deck for $7. Tickets and parking can be purchased in-person at the Walton Arts Center Box Office, by calling 479.443.5600 or by visiting waltonartscenter.org.