Mamas this is HUGE news for those of you who have Daniel Tiger fans at home.
That's right! Daniel Tiger and all of his friends from the beloved PBS KIDS television series and Fred Rogers Productions are hopping aboard Trolley and heading to the Walton Arts Center stage!
We've got FOUR FREE TICKETS to see Daniel Tiger's Neighborhood Live on stage at 2:30 p.m. on February 8, 2020. There's also a show at 5:30 p.m. that day!
Along with "O" the Owl, Katerina Kittycat, Prince Wednesday, Mom and Dad Tiger and many more, Daniel Tiger will take your family on an interactive musical adventure to the Neighborhood of Make-Believe, sharing stories of friendship, helping others and celebrating new experiences. This live theatrical production is filled with music, dancing, laughter and "grr-ific" surprises that will warm the hearts of multiple generations.
Daniel Tiger's Neighborhood was created by the Fred Rogers Company in 2012 as a spin off of Mister Rogers' Neighborhood. Just like Mister Rogers, it's aimed at preschool children and centers around a young tiger, the son of Daniel Striped Tiger, and his friend in the Neighborhood of Make-Believe.
Best for ages 3+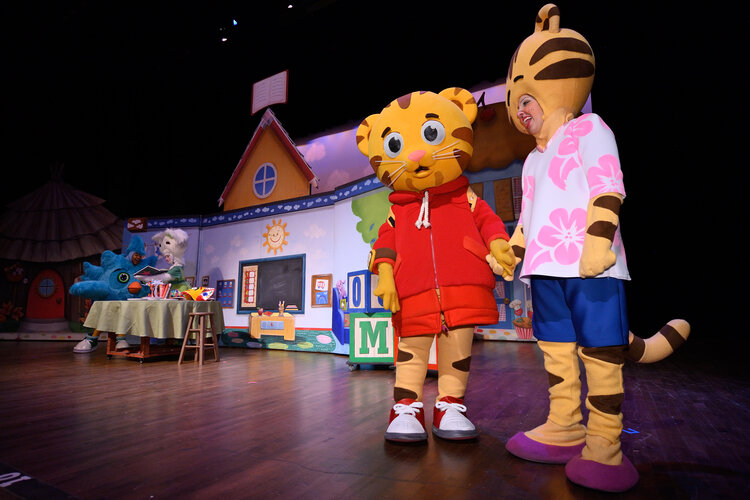 HOW TO ENTER:
If you'd love to win these 4 tickets to see Daniel Tiger's Neighborhood Live, scroll down to the bottom of the post and past the comments posted by other local moms. Then write a quick comment telling us your child's favorite friend on the show — or in real life.
You can also email your answer to us at giveaways@nwaMotherlode.com.
STAY CONNECTED:
Our newsletter subscribers get access to good stuff, including exclusive giveaways (like this one), information about local events, local mom interviews, recipes and more.
The nwaMotherlode newsletter is delivered straight to your inbox so you don't miss anything awesome (like this chance to win tickets!) CLICK HERE to sign up. We won't fill your inbox with info, no worries. We only send out newsletters when there's something in it for you — and we know you'll be interested in hearing about it.
We'll draw the winner at random on Friday! CLICK HERE for more information or to go ahead and get tickets to this awesome show. You can also call 479-443-5600 to purchase tickets.