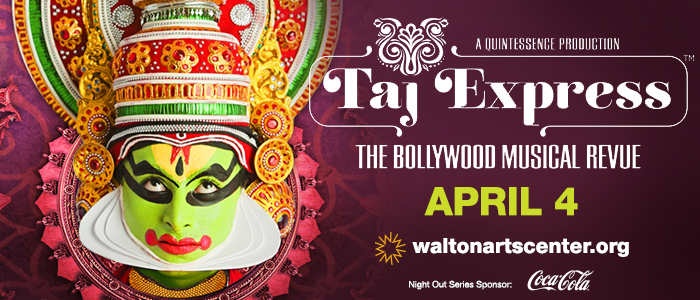 Happy first Monday in March! We've got a cool giveaway starting today and TWO mamas will each win four tickets to see Taj Express, featuring new India's pop music and Bollywood culture. The show is on April 4th at Walton Arts Center and it would be a FUN double date!
ABOUT THE SHOW: Taj Express explodes with the sounds and sights of India, capturing the vibrant, expressive spirit of the world of Bollywood movies that has entertained millions of people for generations. Through a fusion of film, dance and music, this dazzling international sensation will take audiences on a live cinematic journey through modern Indian culture and society. This production is foremost a high-energy celebration of new India's pop music, Bollywood culture and deep traditions featuring colorful costumes, joyful dance and thrilling live music. Hop aboard the Taj Express and experience an India bursting at the seams with energy and life.
Here's a video to give you a little taste of the show:
HOW TO ENTER: If you'd love to win these tickets to see Taj Express, click on the word "comments" (right under the headline of this post) and scroll down to the bottom of the comments posted by other moms. Then write a quick comment telling us about something fun you did recently, something that made you LOL or proclaim, "That was AWESOME".

You can also email your answer to us at giveaways@nwaMotherlode.com.
INCREASE YOUR ODDS OF WINNING: Help us spread the word about this giveaway by emailing your friends and family about the giveaway. We'll give you an extra chance to win for every person you tell. Just be sure to put giveaways@nwaMotherlode.com on the CC line of your note so we can give you proper credit.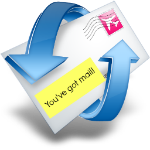 Our newsletter subscribers get access to the good stuff, including exclusive giveaways (like this one), information about local events, local mom interviews, recipes and more.
The nwaMotherlode newsletter is delivered straight to your inbox so you don't miss anything awesome. CLICK HERE to sign up. We won't fill your inbox with info, no worries. We only send out newsletters when there's something in it for you — and we know you'll be interested in hearing about it.
BE SOCIAL: You can also earn extra chances to win by commenting on our Facebook page, following us on Twitter or following us on Instagram. If you do any of those, just mention it in your comment or email so we can give you proper credit.
We'll choose the winner on Friday! If you want to go ahead and grab tickets to this show, CLICK HERE to visit the Walton Arts Center page with more details.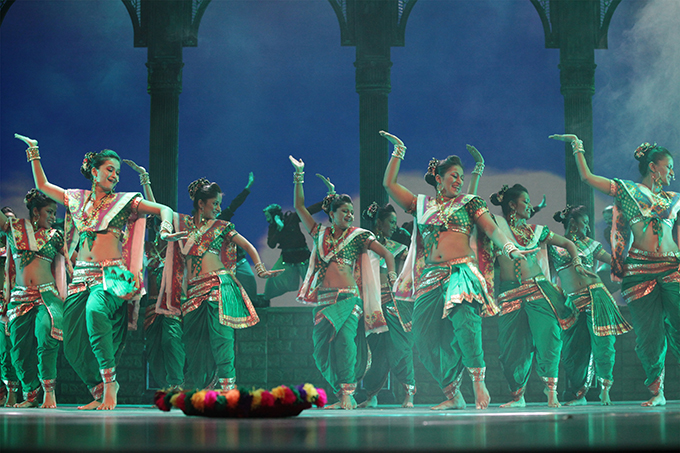 Save