By Gwen Rockwood, newspaper columnist and mama of 3
A remarkable thing happened this month. The Sound of Music (the movie) turned 50 years old and readers all over the world celebrated the birthday of the late Dr. Seuss on the very same day, March 2nd. It's perfectly fitting that those two things happened simultaneously because, for many reasons, the movie and the books should be required viewing and reading for every kid on the planet.
Usually I don't even like musicals. When I see one, I always end up thinking it'd be a better movie if people would just stop singing at each other all the time. But The Sound of Music is different. Even after 50 years, it still works.
I've already had my kids watch the movie for the past three consecutive Christmases and I hope they're growing to love it the same way I do. What the movie reminds me of (and what I hope it's showing the kids) are these three eternal truths:
1)    You don't have to be perfect to have a perfectly good life. (After all, Maria was considered to be a "problem" nun-in-training and was even called a "flibbertijibbet," which I'm guessing must be pretty strong language for a nun.)
2)    It's better to focus on your blessings and the good things in life, even "when the dog bites, when the bee stings, when I'm feeling sad."
3)    You have to "look for your life" and be willing to climb a few mountains to find what it is you're meant to do.
More than anything, I hope the movie proves that some celebrities like Julie Andrews are the real deal. While Kim Kardashian attempts to "break the Internet" with snapshots of her naked behind, some women still rely not on their body but on their body of work to earn their place in history. I have to believe and hope that, 50 years from now, Kim Kardashian's booty will be long forgotten.
As for Dr. Seuss, my kids are already fans because they grew up on his books, as so many of us did. Just above my writing desk, there's a shelf that holds reference books I sometimes need – a dictionary, thesaurus, punctuation guide, and a few books on writing. But nestled between those more serious books is a small book by Dr. Seuss that I used to read to the kids every day because it was our favorite. It's called "There's a Wocket in My Pocket."
Every now and then, when I'm stuck for words and feel like I'll never have another good idea as long as I live, I reach for that little yellow book and start turning the pages. "Did you ever have the feeling there's a Zamp in the Lamp? Or a Nink in the Sink? Or a Woset in the Closet?" By the time I get to the last line of the book, the one about the "Zillow on the Pillow," I always feel better. And I'm reminded that sometimes what our work needs most is play.
Dr. Seuss spent the early part of his career working in more traditional jobs as a writer and illustrator on advertising campaigns and for magazines. His first book was rejected 27 times before being finally published. And he was over 50 years old when he published "The Cat in the Hat," the book that would earn him world-wide acclaim.
Can you imagine what a loss it would have been for millions of children if Dr. Seuss had never indulged his sense of play by creating those crazy poems and characters? Thank goodness he did. Thank goodness he didn't give up when those 27 editors said it wouldn't work. Because that little book about the Wocket in my Pocket has become, as Julie Andrews sang it so well, one of "my favorite things."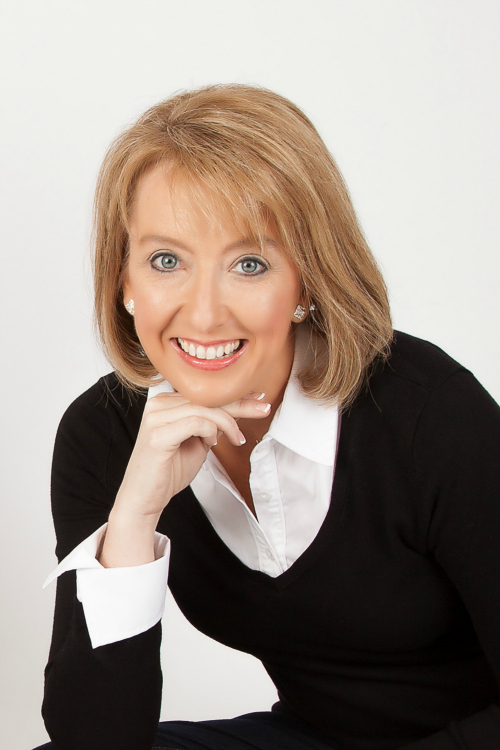 Gwen Rockwood is a mom to three great kids, wife to one cool guy, a newspaper columnist and co-owner of nwaMotherlode.com. To read previously published installments of The Rockwood Files, click here. To check out Gwen's book, "Reporting Live from the Laundry Pile: The Rockwood Files Collection," click HERE.
Save