1. Reading Roadshow with FPL at Panera, Friday morning. The Fayetteville Public Library and Panera Bread are partnering to bring an Interactive Reading Program to the Fayetteville Panera restaurant. The FPL Reading Roadshow is a 30- minute interactive reading session, will be on these dates from 9-9:30 a.m.:
The event will be at Panera Bread, 3638 N Front Street in Fayetteville.
2. First Fridays Bentonville, Friday night. On the First Friday of every month (April through November) Bentonville Square is transformed into a themed community block party with live music, food and family-friendly activities. Thousands of members come out to celebrate the community. This month's theme is Americana Music. The main stage opens at 4:30 p.m. Runs through 8 p.m.
Click here for more info on First Fridays!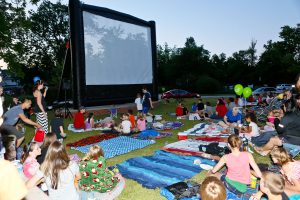 3. First Friday Flicks, Lawrence Plaza, Bentonville, Friday night. The movies start at 8 p.m. Bring a lawn chair or blanket.
July 1st- Finding Nemo
August 5th- Teen Beach Movie 2
September 2nd- Zootopia
4. Firefly Run, Friday night. Grab the kids and enjoy a 1-mile "glow run" at Gulley Park. Participants will receive flashy neon accessories and navigate the Gulley Park trail. The Firefly Run is $10 a person or $30 for a family of 5. All proceeds go to the Cystic Fibrosis Foundation – Arkansas Chapter. The Firefly Run will take place within Gulley Park, using the paved trail around the perimeter of the park. This fun-run will not be timed. The glow run will start at 8 pm.
Click here to visit the event's FB page!
5. Astronomy Night, Saturday night. No registration required for this event at Hobbs State Park in Rogers. You may use the park's telescope "Big Boy" or bring your own. Binoculars work, too. Bring a red lens cover, such as a cloth or balloon. You may also bring chairs and drinks.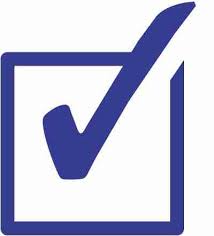 Bonus events on July 4th (no fireworks):
41st Annual Devil's Den Games
Celebrate the 26th year of the Devil's Den Games. Enjoy a fun-filled family day of horseshoes, softball, sack races, parades, and much more… all topped off with homemade ice cream. Free event. Meet at the softball field in Area E.
Date: July 4
Time: 9 a.m. to 8 p.m.
Location: Devil's Den, West Fork
More info: Click here
Independence Day Celebration at War Eagle Mill
This event is for families. It will include a lunch special at the Bean Palace, kids' crafts and more. It will start at 11 a.m. on Monday and run through 3 p.m.
Date: July 4
Time: 11 a.m. to 3 p.m.
Location: War Eagle Mill, Rogers
More info: Click here
**To see a list of fireworks displays scheduled for July 4th, click here!