We hope you all had a fantastic, fun-filled Fourth of July weekend! We sure did. But we're all turned around over here, because it's already almost the weekend again!
First Friday: Americana Music
The Bentonville Square will be transformed into an Americana Music block party with live music & entertainment, local food options (think food trucks!), and loads of family friendly activities. This event is happening in conjunction with the Natural State Criterium cycling races, so come ready to cheer! Admission is free. Mainstage concerts begin at 4:30pm.
Date: Friday, July 7
Time: 11am – 8pm
Location: Bentonville Farmer's Market, Downtown
More info: Click here
Tiny House Tour at Farmer's Market 
Does your family love "Tiny House Hunters" on HGTV? Well the 160 sq. ft. Rebel Glam Tiny House is coming through Fayetteville this weekend! Tours will be $5 per person, with 100% of funds raised going to Multiple Sclerosis research via the NWA-based Rampy MS Research Foundation. Curious about tiny homes or minimalist living? Come meet the owner and take a tour of the house!
Date: Saturday, July 8
Time: 7:00am – 1:00pm
Location: Fayetteville Farmer's Market
More info: Click here
Super Saturday: Artsy Crafty
This Saturday at the Fayetteville Public Library, drop in anytime between 10:30 a.m. and noon in the children's library to enjoy a wide array of fun self-guided craft projects. Volunteers will be available for assistance. This event is free and no registration is required. Projects are geared toward preschool and up.
Date: Saturday, July 8
Time: 10:30am – 12 noon
Location: Fayetteville Public Library
More info: Click here
Children's Storytime with Miss Sarah
Storytime with Miss Sarah happens the second Saturday of the month. July's storytime will feature the Pacific Northwestern folktale "Raven," furry creature stories, a coloring station and more!
This storytime is free and open to the public; intended for preschoolers, but all ages are welcome!
Date: Saturday, July 8
Time: 10:30 – 11:00am
Location: Museum of Native American History, Bentonville
More info: Click here
Sunday Funday: Free Skate at Jones Center
Thanks to a donation from Walmart, the Jones Center is offering a completely free afternoon of ice skating! Keep the whole family active and cool at the same time. 
Date: Sunday, July 9
Time: 2:00 – 4:45pm
Location: Jones Center, Springdale
More info: Click here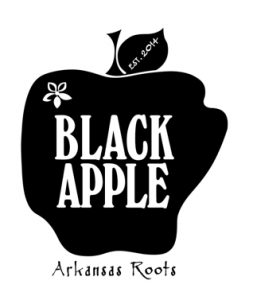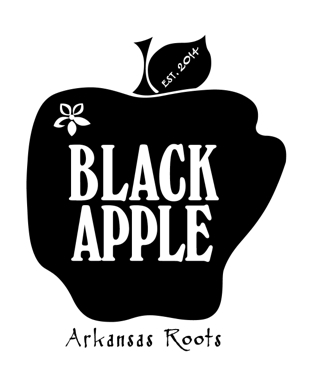 The 5 events above offer some great options for the family, but if you have a sitter this weekend — and you're in need of a date night or a Girls' Night Out — our Friday 5 sponsor, Black Apple Crossing, always has a fun line-up of events during the week and on weekends.
This weekend you can hear the diverse, rock-inspired music of Foggy Bobcat (tonight, Friday, July 7), or electric folk band Peace of the Sea (Saturday night, July 8). Ciderday Night Live music events happen almost every Saturday night. They also have Taco Tuesdays, trivia nights and book club events during the week!

Black Apple Crossing is the state's first cidery. It's located in downtown Springdale off Emma Avenue just past mile marker 13. Black Apple Crossing has produced naturally gluten-free hard apple cider with no added sulfites or other preservatives since July 2015. Click here to visit the Black Apple Crossing website. 
BAX's newest cider, just released June 8, is a sweet strawberry cider called Frisco Fields, paying tribute to Arkansas strawberry farmers, the rail line to San Francisco, and the Beatles!