Editor's note: Roo's World is a paid sponsor in the featured section of our 2023 Northwest Arkansas Summer Camps & Activities Guide. This story offers additional information about Roo's World summer camps and contact information.

Roo's World Summer Camps
About Roo's World summer camps:

Summer is packed with adventure and magic at ROO'S WORLD Non Profit  Summer Camp. Outings are designed with fun and educational activities that will keep your child learning, exploring, and physically active during the summer months. You can count on ROO'S WORLD for safe and reliable care as your kids explore fun and enriching outdoor activities. Roo's World accepts kids who have completed Kindergarten through 15 years of age. Some of the outings Roo's World has taken during past summers include trips to local parks, Parrot Bay Water park in Fort Smith, The  Amazeum, Discovery Center in Springfield,  roller skating, Crystal Bridges, Silver Dollar City, Worlds of Fun, Tulsa and Springfield Zoos, mini-golf, Branson and Springfield aquariums, Big Air and Beyond the Lens in Branson, Hiking and cave adventures and so much more. (Calendar will re released on the website in May. Middle school campers get the opportunity to be part of our "Art of Giving" camp where they get to give back to the community 4 days a week helping the elderly, helping at the food bank, Children's Hospital, Equine therapy and more), and then they get an AWESOME field trip day each week as a reward: Worlds of Fun, Fritz Adventures, Branson Snow flex Hill, and so many more! We also are the only summer camp with three registered therapy dogs onsite trained in helping kiddos with trauma,  anxiety, autism, and seizures. We also are Better Beginnings Certified and over half of our staff are certified teachers!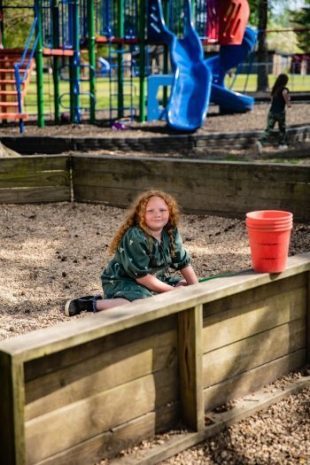 Address: 906 S. 12th Street, Rogers, Arkansas 72758
Camp hours: Weekdays from 7:30 a.m. to 5:30 p.m.
Phone: (479) 502-2541
For specific questions: roowinchester@outlook.com
Where to register: Register online at roosworld.com.
Camp session dates and locations:
Rogers location
Session 1: June 5 -30, 2023
Session 2: July 10 – August 4, 2023
Bentonville location
Session 1: June 12 – 30, 2023
Session 2: July 10 – August 4, 2023
Camp dates, times and ages: For a complete list of camp dates throughout the summer, detailed camp descriptions, times, and ages, click here for all the info on summer camps available at Roo's World.